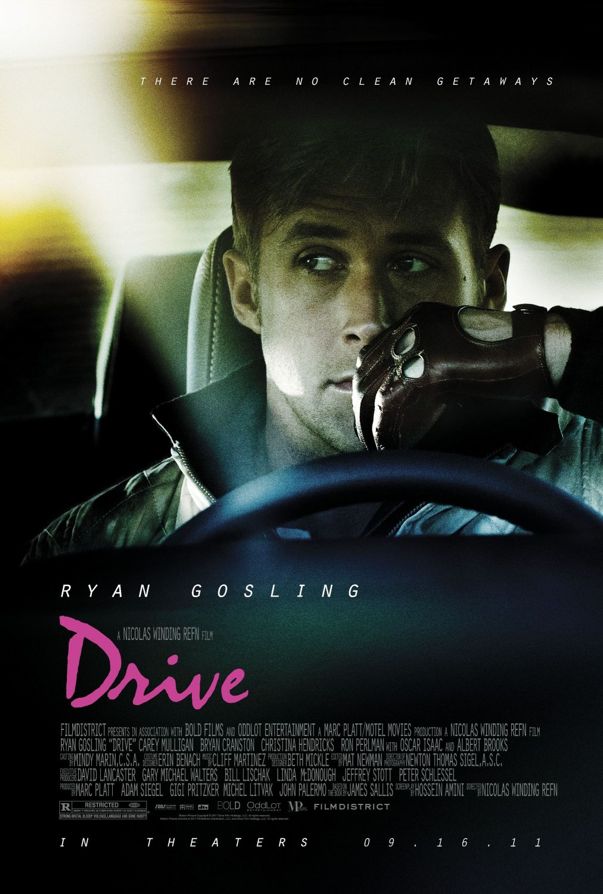 Last night I went to go see that new Ryan Gosling movie, "Drive." I only saw the preview a couple days ago after a few artists I follow on Twitter started promoting it. At first glance, it looked like a typical "car movie:" speed, adrenaline, bad guys and guns. I've seen "Fast and the Furious" enough times to not be incredibly impressed with the trailer. The only thing that caught me was the soundtrack. It had a simmering sensuality that brought me right in.
So when my friend and I were deciding whether to see "Contagion" or "Drive," I suggested "Drive." But I was under the impression that it was going to be a movie I saw just so I could listen to the soundtrack and how it works into the cinematography (ex. "Tron"). I was wrong. It was one of the coolest movies I've seen in a while and was shot in a twisted neo-noir style. I loved every minute of it.
Wait. This is a music blog? It is. This was one of those films where the soundtrack was just as intense and poignant as the dramatic images that flashed on the screen. The movie features relatively little dialogue. And when Ryan Gosling isn't expressing his feelings, the music fills in to clue the viewer in. The '80s electro-house beats were scintillating and caused me to fidget in my seat because I couldn't wait to get my hands on the soundtrack.
After the movie, I compared the soundtrack to something from a Tarantino movie. In some ways, the music seemed slightly out of place, but completely appropriate. Blood will be flying and a calming track will be playing. I would compare it to some of the "Kill Bill" soundtracks. I love when those trumpets are playing. It all came together and was quite the experience not just for the eyes, but the ears as well. I strongly urge you to see this movie.
In the meantime, treat yourself to "Drive's" theme, "Nightcall." Imagine neon pink credits, dazzling shots of L.A. and Gosling looking like the coolest guy out there. It's credited to Kavinsky. I have never heard of him before, but I now own his EPs. Impulsive buying is a nasty thing. Hurry up and watch this, I can't promise it'll be up on YouTube forever.