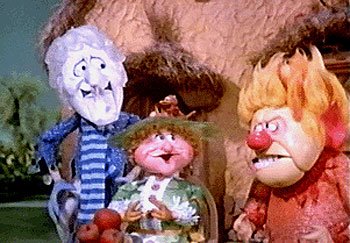 Many are finally getting the chance to enjoy the holidays, and what better way to celebrate than by lounging on the couch watching a December-only TV event? Here are five of my favorite holiday specials you can catch on your television.
1. "Year Without a Santa Claus"
I wouldn't go so far as to say this is the "best" holiday special on this list, but no holiday season is complete without watching Heat Miser and Snow Miser duke it out on your TV screen. (Of course, there's also that 2008 holiday special that focuses solely on the Miser Brothers, but let's just pretend that's not a thing.)
2. "A Rugrats Chanukah"
A Chanukah special from one of the best cartoons of the 90s? Of course it's going on this list! Nickelodeon continues to air this episode in the holiday season because of the praise it receives for its multigenerational storytelling, but "Rugrats" is also one of the best televised representations of Judaism to date.
3. "Elf"
Yes, I know "Elf" is a movie, but it's also one of the most quotable movies of our generation. It's also being broadcast on several channels this holiday season, so you don't need to travel through the Candy Cane Forest to find it.
4. "The Strike"
Technically, this is just an episode of "Seinfeld," but it's the episode that introduces us to Festivus – complete with the Festivus pole, Feats of Strength and the Airing of Greivances. If you're not one to celebrate the Christmas spirit, then this is the holiday for you.
5. "Santa Claus is Coming to Town"
Out of all the Rankin/Bass Christmas specials, this is one is my favorite. The songs are catchy, there's a legitimate explanation of how all the holiday traditions came to be and Burgermeister Meisterburger is one of the greatest villain names in holiday special history. I recommend all of the specials on this list, but if you're only going to watch one, I recommend this pick.
Happy Holidays from "Behind the Screen!"