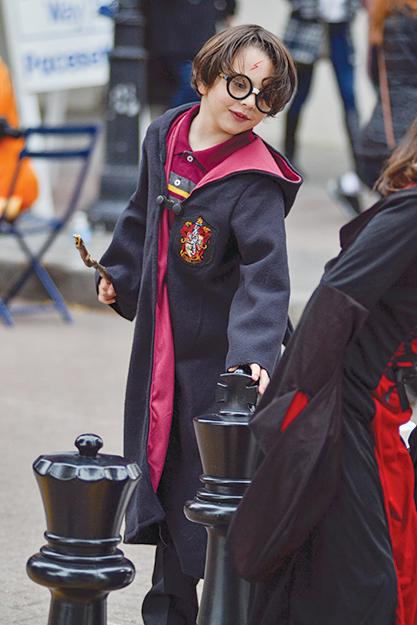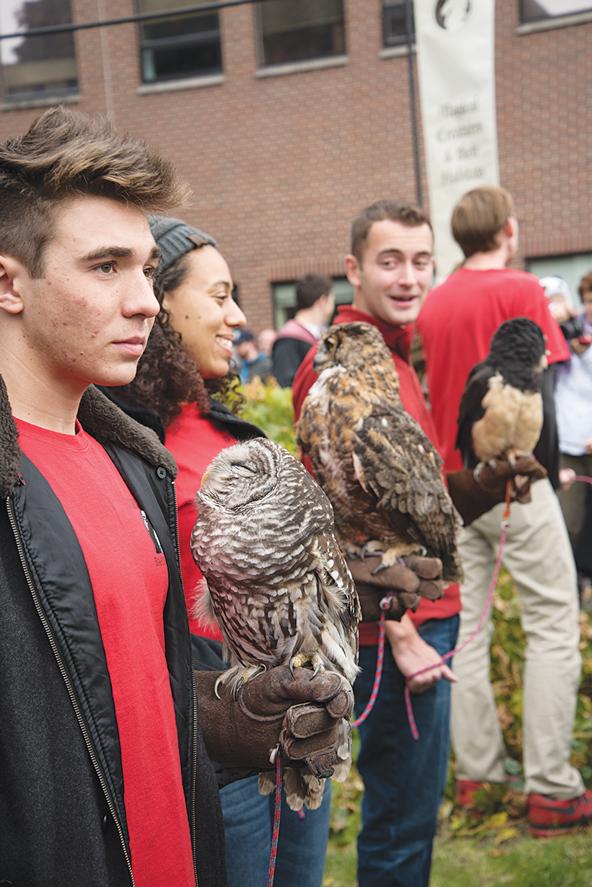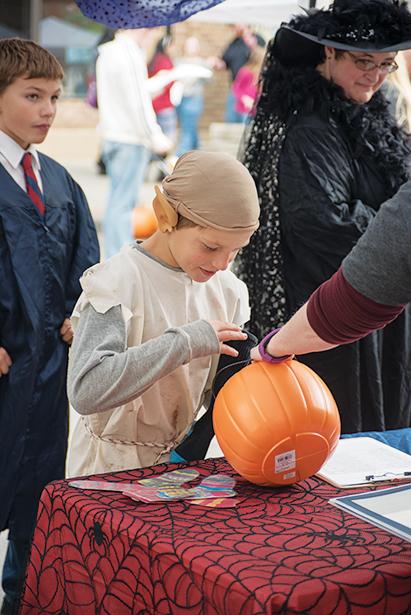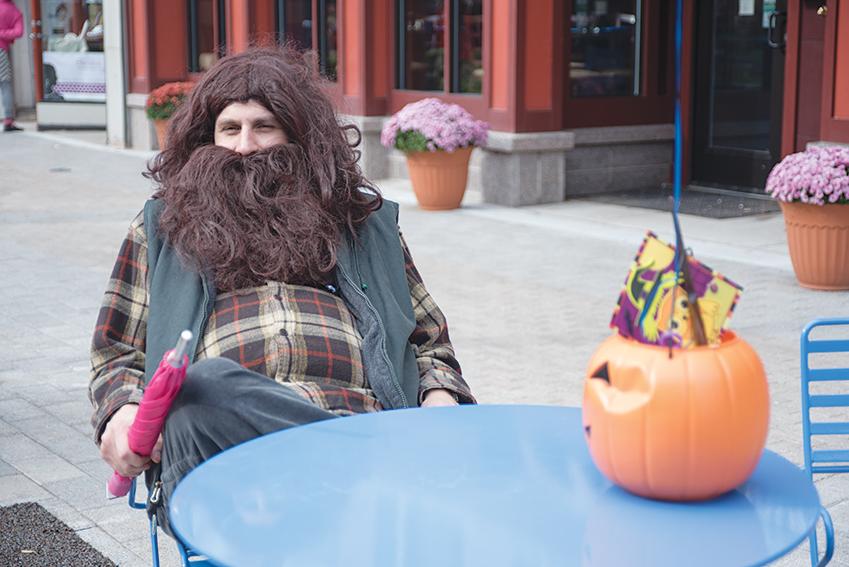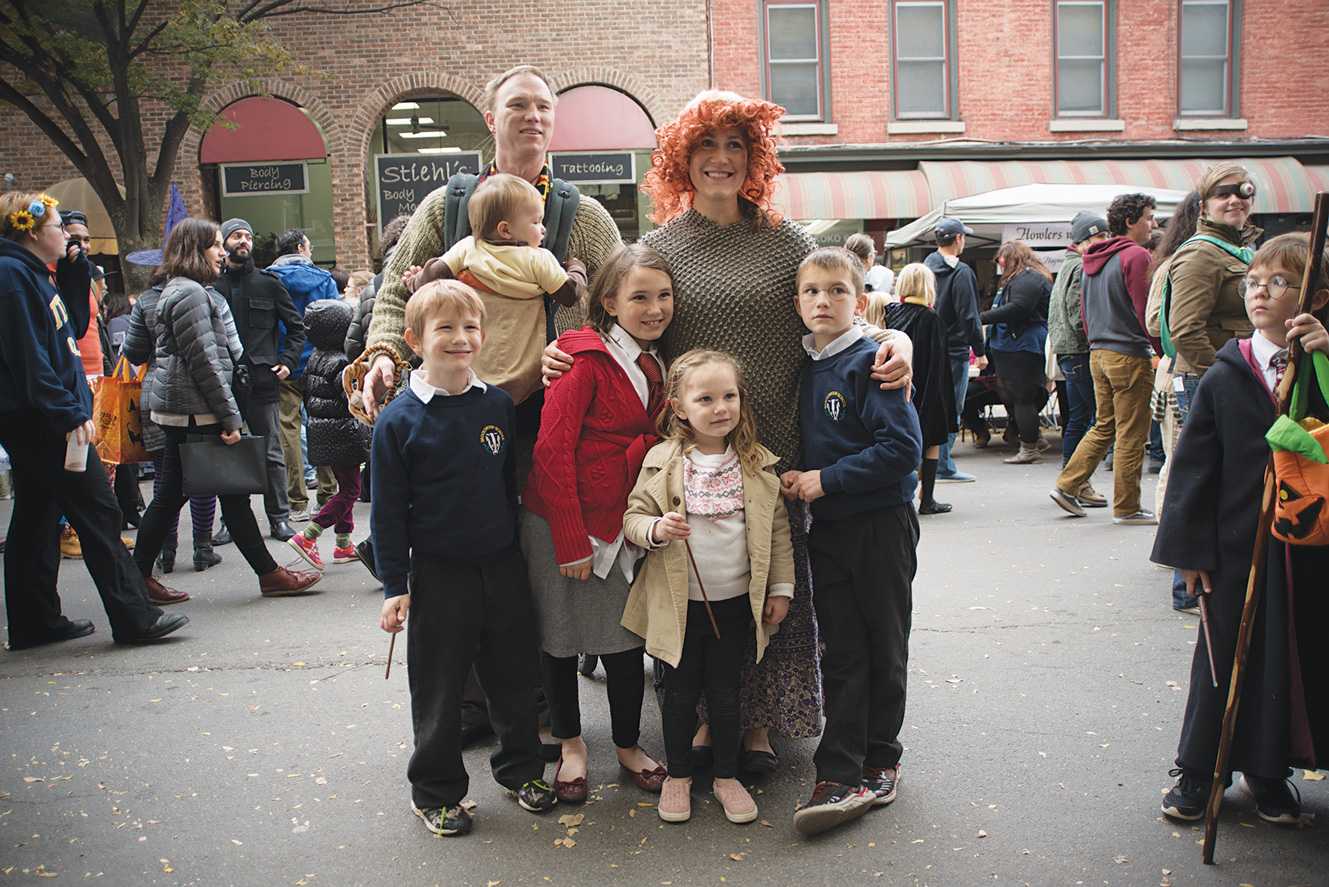 Mark Miniarchek, professor of Southeast Asian history at Cornell University, dressed up as Hagrid, Harry Potter's mentor and friend, complete with pink umbrella. Amanda den Hartog/The Ithacan
This year for Halloween, a group of local Ithaca entrepreneurs came together to organize Ithaca's first Wizarding Weekend, a celebration held Oct. 31 in Press Bay Alley. The organizers of the event, including several people who own businesses and work with Press Bay Alley and Life's So Sweet Chocolates, estimate between 8,000 and 15,000 people attended the event. Many visitors dressed up in Harry Potter costumes, and some also dressed up in their other Halloween costumes.
The local storeowners decked out their shops with Harry Potter or other spooky decor, most notably a dragon on top of a building.The event also featured many activities that people of all ages could participate in, including scavenger hunts, costume contests, photo booths and other games including wizarding duels and games of Quidditch.