A water main break at South Aurora and Pleasant Street shut down the street corner while crews attempted to repair the break.
Ithaca Mayor Svante Myrick posted on his Facebook page that basements have flooded on Pleasant Street, forcing the shut down of utilities at at least one residence.
Myrick later updated that the Water Department has shut down the leak.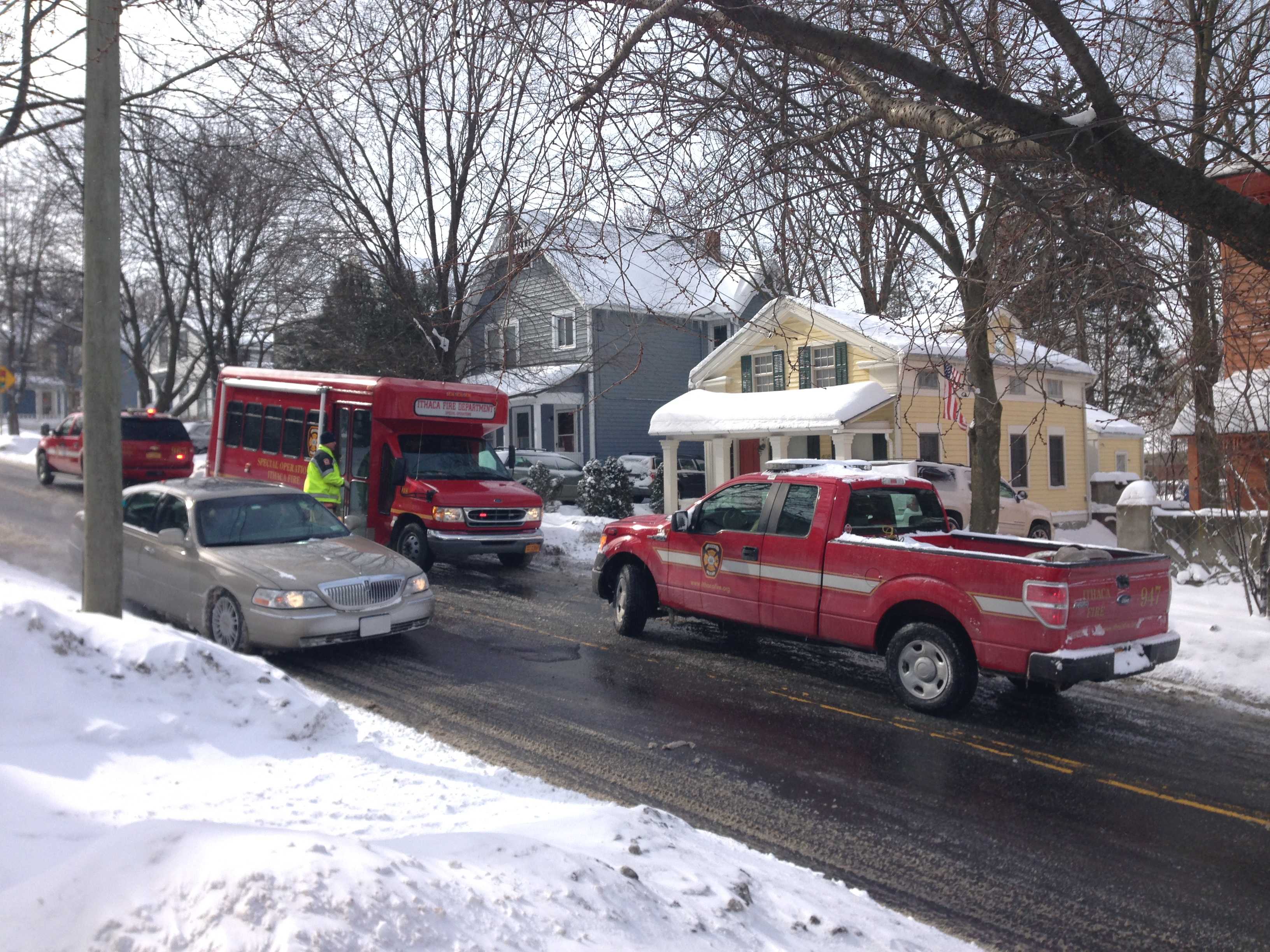 Ithaca Fire Department vehichles were on the scene, as well as a truck from the New York State Electric and Gas Corporation.
UPDATE (2:11 p.m.): The corner of South Aurora and Pleasant street has reopened.  Officials said some homes in the area are temporarily without running water.