Following a semester-long search, Susan Bassett '79, director of athletics, physical education and recreation at Carnegie Mellon University, will assume her new position as the director of intercollegiate athletics and recreational sports at Ithaca College on July 1.
The search process for the new director of intercollegiate athletics and recreational sports began when former director Ken Kutler announced in October 2012 that he would retire after 10 years of service at the college.
The search committee, which comprised 11 people including faculty and staff from the School of Health Sciences and Human Performance and one former student, Tracy Rivas '13, commissioned Alden & Associates, an executive search and consulting firm specializing in intercollegiate athletics, to assist in finding candidates.
Margaret Arnold, special assistant to the provost and educational affairs and chair of the search committee, said the college was looking for a director who would continue the momentum of Kutler's work in developing the college's athletics program, including fundraising and coordinating coaches and students.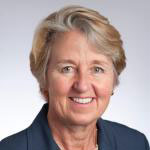 The candidates for the director position visited the college between May 6 and May 10 to discuss their vision for the college's athletics program while interacting with students, faculty and staff. Arnold said students were heavily involved in the search process and met with candidates to voice what they were looking for in the new director.
"It was not just the search committee making the decision," Arnold said. "What we did as the search committee was collect feedback from anyone who met with the candidates."
As the new director of athletics at the college, Bassett said, she will supervise 27 intercollegiate sports and 800 students. She also said the college's intercollegiate athletics program is larger than that of Carnegie Mellon, which has 17 intercollegiate sports and about 380 students.
Bassett began her career as a swimming and diving coach and assistant lacrosse and field hockey coach at William Smith College from 1980 to 1987. She continued coaching at Union College from 1987 to 1995, and was named the NCAA Division III Coach of the Year in 1993.
Bassett became director of athletics at William Smith College in 1995. She held that position for 10 years, and became director at Carnegie Mellon in 2005. Bassett has been president of the National Association of Collegiate Women Athletics Administrators since 2010. She was the first active Division III athletics director to be appointed to this position.
Kutler said he knows Bassett personally from when they were both members of the Empire Athletic Association in the early 1990s. Referring to a one-on-one interview during Bassett's visit to the college,  Kutler said her many questions in interviews about staff and administrative systems showed her interest in learning about the college.
"[Bassett] knows the issues and pressures involved with being a director," Kutler said. "She's been a coach, and she knows what it takes to coach, and can appreciate the issues that coaches have. She can relate to them because she's been in their shoes."
Kutler said the biggest challenges facing the new director will be managing the 2013 Cortaca game, which will be a home game, and the renovation of the Hill Center, in which staff and equipment must be relocated during construction and then returned to the building.
Bassett said one reason why she was attracted to the position was because Marisa Kelly, provost and vice president of academic affairs, had said the college views athletics as a central part of its educational mission.
Kelly said Bassett is the right leader for the college because she understands how Division III athletics are a key part of undergraduate college education.
"[Bassett] has a strong sense of the role of athletics in a Division III institution," Kelly said. "She embraces the IC 20/20 vision and understands the ways in which athletics can continue to be a significant part of the educational experience here."
Bassett said her career experience coaching and working in collegiate athletics administration has prepared her for the new position.
"I believe that all of the varied experiences I've had throughout my career have prepared me for taking the role at Ithaca College," Bassett said. "[I] couldn't be more honored, thrilled and excited to be able to return to my alma mater and lead this endeavor."
During her time at William Smith College, Bassett developed the Peak Performance Plan, and at Carnegie Mellon she developed the Excellence Forum. Both of these programs were designed to enhance students' leadership, athletic and academic skills and provide them with professional opportunities.
"I didn't take the Peak Performance Plan and just institute it here at Carnegie Mellon," Bassett said. "Likewise, I want to create a program specifically for Ithaca College with the help of staff there. … I absolutely believe that academic excellence and athletic excellence go hand-in-hand."
Bassett said she hopes to include faculty, staff and students at all levels in her administration and in the development of such a program should the college pursue it.
"My attitude coming in is that I need to learn about what Ithaca athletics and recreational sports are doing now, and what are the strengths and opportunities," she said. "I'm going to be spending the first few months listening and learning how things are done."