President Tom Rochon has selected Christopher Biehn as the new vice president for institutional advancement.
Biehn will begin working April 2, succeeding Shelley Semmler, who held the job since 1999.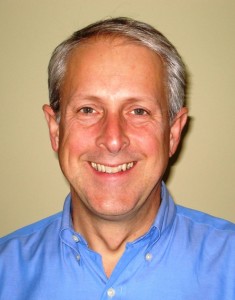 The position involves overseeing a staff of 47 people in the Division of Institutional
Advancement, which includes the Office of Development, Alumni Relations, Advancement Communications and the Institutional Advancement Administration.
Rochon said all of the candidates had great experience and accomplishments, but Biehn was selected because he had positive chemistry with the college and proved to be an effective communicator of the college's mission.
"What truly stood out about Chris Biehn was that he gets the Ithaca College mission, and he's very excited to help us pursue our distinctive vision forward," he said.
Currently, Biehn is serving as vice president of university advancement at Drew University in Madison, N.J., a position he has held since 2009.
In a statement, Robert
Weisbuch, president of Drew University, said Biehn has done an excellent job building a culture of philanthropy at the university.
He said annual giving steadily increased under his leadership.
Biehn said he was interested in the position at the college because he was inspired by the college's IC 20/20 plan, the college's 10-year strategic vision.
"I'm a firm believer in having an education that's experiential learning, but also grounded in the liberal arts," he said. "Critical thinking, communications and ability to look at problems and solve problems from different facets are, I think, key to student success in the world."
Biehn graduated from Hobart College in Geneva, N.Y., with a B.A. in philosophy. He has been in the field of institutional advancement for more than 20 years.
Biehn's appointment comes at a time when the college will need to raise funds for IC 20/20.
IC 20/20, which will be a
central focus of the college's monetary efforts in the coming years, calls for a more targeted approach to defining the college's education with a core curriculum and other significant restructuring of the college's
academic identity.
During his visit, Rochon said, Biehn made a positive impression with everyone he met at the college.
Biehn said Semmler has been successful at fostering a strong culture of philanthropy and he hopes to further strengthen and build it.
"I'm a very relationship-based, donor-centric fundraiser," he said. "I believe in making sure the institutional priorities are clear, — which they are in the case of IC 20/20 — and thinking about ways to communicate those with
the donors."