Stephen Tropiano had plans to enter the film industry when he began his double B.S. in cinema and photography and television-radio at Ithaca College. Halfway through his college career, though, he discovered another passion in teaching and decided to become a professor after graduating in 1984.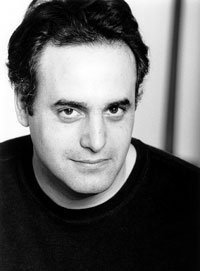 But, despite his job with the college, his attraction to Hollywood remains. Tropiano, associate professor and director of the college's Los Angeles Program, has been a member of the Television Academy Honors Committee of the Academy of Television Arts and Sciences since 2009. Established in 2008, this committee recognizes television shows and programs that are found to inspire audience members with the "Television with a Conscience" award. The Fifth Television Academy Honors will be held May 2 at the Beverly Hills Hotel in Los Angeles. Past honorees include episodes from "Glee," "Private Practice," "Extreme Makeover: Home Edition" and "CSI."
Staff Writer Nicole Arocho spoke with Tropiano about his role with the Academy and how he examines student productions vs. professional productions.
Nicole Arocho: What attracted you to the Academy Honors Committee?
Stephen Tropiano: It is a great experience. You get to watch a lot of television — stuff you don't have time to watch in your everyday, or you don't have the channels to watch them.
NA: Could you describe the Television with a Conscience award?
ST: It is given out by the Academy of Television Arts and Sciences, the organization that gives the Emmys, since 2008. It awards scripted television episodes or full series — documentaries as well. The process starts when television shows submit episodes to the Academy. Then a group of about 15 people from the committee meet in three months. After much deliberation and TV-watching, we decide which episodes deserve the award. Each year, we have between seven to eight winning TV shows.
NA: What do you think is the importance of having awards such as the Television with a Conscience award?
ST: A lot of people, when they think of TV, are not aware that television has this power to make us aware of social issues. Since Television with a Conscience started, the shows that have been awarded deal with a diverse range of issues. They raise awareness of racism, cancer, autism and many more. Television has the power to reach to a lot of people, and these shows do it the right way.
NA: As a college professor, you are exposed to student productions constantly. How is the experience of evaluating your students different from judging for the College Television Awards?
ST: With the student Emmys, I get to see a lot of work from schools all over the country. It's interesting to see what students are doing in a lot of schools. I see it as an extension of what I do here in the internship program. My role is to help people get into the industry, and my work as a judge is to evaluate the work created by people who are soon going to be part of the industry.