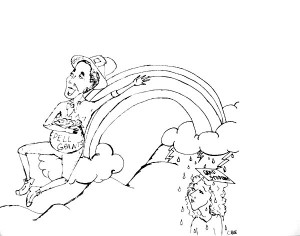 While some students are getting lucky with more government-backed funds, others will be pinching pennies tighter than ever before to attend college.
In the August debt deal, President Barack Obama pumped $1.7 billion into the Pell Grant program, which traditionally benefits low-income students. These grants defray the cost of college and give students the opportunity to receive an education for which they're academically, but not financially, qualified. By injecting more funds into programs for higher education, the government hopes to generate more diversity on college campuses.
But as tuition costs increase, students benefiting from Pell Grants may face another challenge in pursuing higher education. Beginning in July, the government will no longer fund subsidized loans for graduate and professional students. The most common of these are Stafford Loans, which can grant graduate students up to $8,500 per year, and let them wait until after graduation to begin repaying debts.
The new government policy puts students who benefit from Pell Grant in a quandary. On one hand, it gives more students the chance to attend college. On the other, it prevents financially disadvantaged students from pursuing education beyond the undergraduate level or burdens them with debt.
With less funding to help students achieve higher degrees, colleges may also see a decline in enrollment for graduate students or a shift toward online master's degree programs.
If the government isn't going to make a long-term investment in higher education, then institutions like Ithaca College should provide more scholarships. By reaching out to alumni or educational philanthropies, the college can provide more financial incentives for its current students to pursue graduate degrees, especially as they are becoming even more necessary in the competitve job market today.