Because students comprise nearly half of Ithaca's demographic from September to May, it's monumental to have a young political representative with whom they can identify.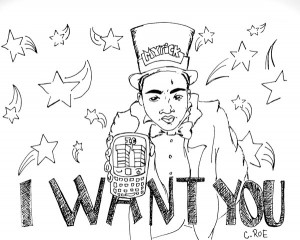 Svante Myrick, a 24-year-old Cornell University graduate, won his spot as the Democratic mayoral candidate for Ithaca last Tuesday. Building from his success as city council alderman at age 19, Myrick could effectively lead Ithaca with his young vision.
The campaign's success reflects the work of one of Ithaca College's own, junior Rob Flaherty, who managed Myrick's communications. Flaherty's tactics relied heavily on the interactivity of social media and personal appeal of community outreach.
Myrick plans to channel his energy into advocating for a hydraulic fracturing ban in the City of Ithaca and preserving Ithaca's status as a pedestrian- and bike-friendly area. His ecological efforts resonate with many citizens and residents.
By focusing on the future of Ithaca's sustainability efforts, Myrick could increase his appeal to students, who comprise nearly half the city's population during the academic year. If he is able to pull a young support base, he may also be able to generate more student interest in city politics.
One caution is Myrick's plan to encourage both Cornell and the college to increase their property tax contributions. This would add an estimated $10 million to the tax base to help eliminate the city's deficit. If Myrick wins the general election and follows through with this initiative, it could raise a few eyebrows among students — especially if the impact is not communicated in a transparent way.
If Myrick hopes to win the mayoral election, he should channel his young energy and fresh vision for the city into gaining a more youthful support base. In doing so, more students may become more involved with progressive environmental action knowing the city has their backs.