Each week since the beginning of the school year, I have been lucky enough to get to write 450 words about whatever is on my mind in relation to sports.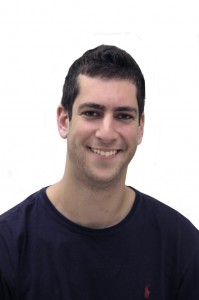 Normally this column entails me rambling about an issue I feel needs more attention, like the latest and greatest controversy dealing with an athlete or coach, or the destruction of integrity in a certain sport. At times I explored a topic that was uncomfortable for most fans, even pushing the boundaries too far at times by saying what I felt needed to be said.
That willingness to take the extra step has transformed the way I look not only at sports, but my life as well. I credit that willingness to the wisdom Dr. Stephen Mosher, professor in the Department of Sport Management and Media, shared with me during my time at Ithaca College.
Mosher, who also advises sports studies majors and minors at the college, runs his classes on a mission to feed his students' brains and souls with ideas and mentalities that lead to a more fulfilling and enriching outlook on life. When taking classes such as Sport: Philosophical Perspectives; Sport in Film and Literature; History of Sport, or the Olympic Games, students should be ready to have their minds open to alternative notions that may not make sense at first. Discussions in these classes rarely focus on sport in a conventional manner of thinking in which winning takes priority over participation. They instead focus on the sacrifice of integrity and morals athletes sometimes choose to make in order to reach a desirable outcome.
Dr. Mosher challenges his students to break out of their comfort zones and pushes them to consider what lies ahead because he understands how the decisions we make now will shape the kind of people we become as we move past college and into adulthood. Students should not expect their transformations to be easy, as their beliefs and opinions about athletic culture clash with many mainstream conventions. They must also be prepared to be questioned about past choices and their reasoning behind them.
The information I have learned in the past eight months has certainly changed the way I look at issues and problems in sports and my own life. The grizzled man standing at the front of the class may turn students off at first, and they may question why they listen to songs by Meatloaf or Bruce Springsteen in class. But just know that in the end it will all make sense and be worth the tumultuous ride.