When allegations of molestation were raised against Bernie Fine, assistant basketball coach at Syracuse University, two weeks ago, many people initially dismissed them. Fans and the media jumped to the conclusion that the men who came forward were simply looking to take advantage of a situation at a time when the relationship between young athletes and coaches was receiving an inordinate amount of coverage.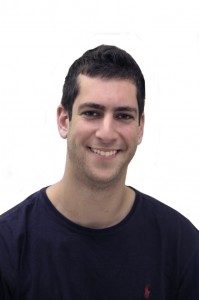 Many people defending Fine, including Syracuse basketball Head Coach Jim Boeheim, thought the accusers were seeking money.
"The Penn State thing came out, and the kid behind this is trying to get money," Boeheim said in an interview with the Syracuse Post Standard the day the allegations were made. "He's tried before. And now he's trying again. If he gets this, he's going to sue the university and Bernie."
A third accuser came forward Sunday, telling Syracuse Police that Fine repeatedly molested him in a series of isolated incidents in 2002. Fine was subsequently released from his position at the university later that day, but maintains he is innocent. Boeheim has since apologized for his initial statement.
While Fine's incident at Syracuse is drastically different from what is currently taking place at Penn State University, the appearance of child molestation cases in the world of sports seems to be picking up steam.
In the past few years, several former hockey players have come forward, accusing their youth coaches of molestation.
As grisly as it sounds, youth sports are the ideal environment for adult males to take advantage of the boys they are coaching. While athletes may put up a tough exterior front, people sometimes forget they are as vulnerable as the next human being, maybe more so because they excel at an inherently dangerous activity that immediately earns them respect.
Every time players lace up their spikes or skates, they understand they are risking their bodies to do something they love. The trust players put in the coaches who train and condition them to perform at the height of their abilities is immense, and there is no telling what the effects of a break in this trust will be. Theo Fleury, a former NHL All-Star admitted he was molested as a teenager by his hockey coach in his autobiography. In his case, it drove him to alcoholism and 13 failed drug tests in a 16-year NHL career.
While these may be isolated cases, my fear is that we are only at the tip of the iceberg when it comes to coaches damaging the lives of their athletes.