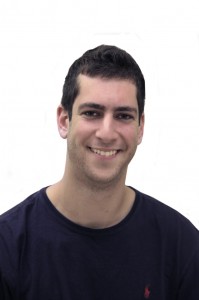 Playoff expansion has been a constant in baseball for the past 52 years. The playoffs expanded for the first time in Major League history in 1969 when four teams from the National and American Leagues qualified for the post season and each split its teams into two divisions.
Following the 1994 players strike, Major League Baseball expanded the postseason to four teams in each league, splitting teams into three divisions and adding a wild card spot for the team that finished with the best record without finishing first in their division.
The current system has been in place since then, but now Major League Baseball wants to expand the postseason again and add another wild card team in each league.
While baseball currently has the lowest percentage of teams that qualify for the postseason each year — only eight of 30, compared to 12 of 32 in the NFL and 16 of 30 for both the NBA and NHL — fewer teams have won championships in football, basketball and hockey than in baseball.
With the pennant races heating up, adding another playoff team will not only take away the credibility that winning a division championship has, but also make it easier for less deserving teams to get a chance to make the playoffs.
The beauty of a 162-game season is that it separates the consistent teams from the "streaky" teams. The season is long enough that teams that go on hot streaks won't be able to sustain momentum, and the bad teams will eventually get weeded out.
Adding another playoff team will only take away from the rest of the teams. Looking back at the past few seasons, it's clear that the new wild card system would favor inferior teams.
Had this system been in place last season, the Yankees would have had to play the Red Sox, who finished six games better during the regular season. In 2009, the Colorado Rockies would have had to play the San Francisco Giants, who they finished four games ahead of. In 2007, the Detroit Tigers and Seattle Mariners both finished six games behind the Yankees.
In every season, two teams from the same division would have been facing off in a one-game playoff, though the two had already played each other 18 times over the course of the regular season.
It seems like the current system is working fine right now, so why change it? The answer, as always when it comes to professional sports, is money. More teams, more money and happier owners make baseball less competitive.