With the Super Bowl over, March Madness one month away and the NBA and NHL playoffs still two months away, we've hit the sports desert that accompanies the month of February.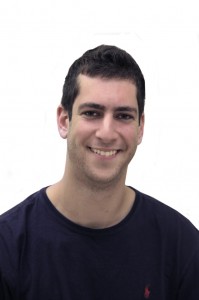 This is always a rough time for sports fans coming off the typical adrenaline rush of a thrilling NFL season. As a fan of New York sports teams such as the Rangers, Knicks and Orange, I've luckily been bailed out of the February funk.
The New York Rangers, who have not contended for a championship since I was in preschool, have the best record in the Eastern Conference. Led by Henrik Lundqvist, a Swedish goaltender who moonlights as a male model; Ryan Callahan, an energetic captain who hails from Rochester and the focused Head Coach John Tortorella, the Rangers have a legitimate chance of hoisting Lord Stanley's Cup for the first time since 1994.
New York Knicks guard Jeremy Lin, the first American-born NBA player of Taiwanese descent, has taken the league by storm. The Harvard University graduate who did not receive any athletic scholarship offers has brought the Knicks back into playoff contention. As of Monday, he carried the team to five straight victories without the help of Amare Stoudemire and Carmelo Anthony.
Lin dropped 38 points in a win against the Los Angeles Lakers. He has inspired the imaginations of many by sleeping on teammates' couches before helping lead them to victory. He's the first Harvard graduate to play in the NBA since 1954 and has scored more points in his first four starts combined than predecessors LeBron James, Michael Jordan and Larry Bird.
Heading closer to home, the Syracuse Orange basketball team continues to impress as the second-ranked team in the nation. Head Coach Jim Boeheim surpassed the immortal former University of North Carolina Head Coach Dean Smith to move into third place on the all-time wins list last week. They are athletic and have depth on the roster that few teams in the country can match. After disappointing runs in the NCAA tournament the last few seasons, Orange fans can begin to think about cutting down the nets at the Final Four in April in New Orleans, La.
If you're still looking for something to break the sports lull that comes at this point every winter, pitchers and catchers began reporting to Spring Training this week in Florida and Arizona, meaning there's just six weeks until opening day at ballparks across the country. That's something all baseball fans have to look forward to, regardless of their favorite team.