One of the most exciting World Series Championships in baseball history concluded Friday when the St. Louis Cardinals defeated the Texas Rangers 6-2 in a winner-take-all Game 7.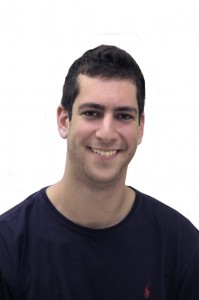 The series featured historic performances, a managerial mistake for the ages and a thrilling comeback in Game 6 that felt more like watching a dream than an actual baseball game. The series made a folk hero out of Cardinals' third baseman David Freese, who broke the single postseason RBI record, had the game-tying hit when the team was one strike from elimination and the game-winning hit in extra innings to force a decisive seventh game.
Despite all the extra-inning excitement and intriguing storylines, this year's World Series finished with the third-lowest television ratings in history, only beating out last year's championship series between the Rangers and San Francisco Giants and the 2008 World Series that featured the Philadelphia Phillies and Tampa Bay Rays.
While Game 6 got a solid Neilsen rating of 13.7 out of 100, and Game 7 drew the highest rating for a World Series game since 2004 with a 14.7, Game 3 was the second-least watched game in series history, garnering a rating of just 6.6 and a total of 11.2 million viewers.
Most baseball fans would assume the low ratings were a result of not featuring one of the big-market franchises such as the New York Yankees, Boston Red Sox, Philadelphia Phillies, Chicago Cubs or Los Angeles Dodgers.
But the 1980 World Series between the small market Kansas City Royals and the Philadelphia Phillies is tied with the 1978 matchup between the New York Yankees and Los Angeles Dodgers for the highest rating, coming in at 32.8.
In the past, the World Series was commonly a matchup of the best teams from each league. Since the addition of the wild card in 1995, only the 1999 series between the New York Yankees and Atlanta Braves featured the two teams with the best records in each league.
During the past 16 years since the addition of a wild card to each league, the postseason has turned into a crapshoot with three short series giving way to the hottest team, not necessarily the best one.
With the season already lasting 162 games and the World Series lasting into November in 2009 and 2010, Major League Baseball is simply struggling to hold the attention of younger fans.
It's the prolonged journey to get to the final two teams that alienates fans, not the World Series itself.