Lockouts have become a common occurrence in the four major American professional sports leagues and are an easy way to distance fans from the games they love.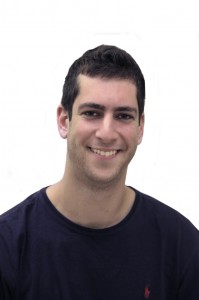 MLB players went on strike in 1994, which lead to the first canceled World Series in nearly a century. The NHL was forced to cancel its entire 2004-05 season, as players and owners could not come to a deal that was economically viable for both sides. This year, the NFL lockout lasted 147 days before owners and players could come to a new collective bargaining agreement and avoid the cancelation of games. Now it's the NBA's turn.
The NBA canceled games during the 1998-99 regular season, when teams played a 50-game schedule instead of the normal 82. The league was in a precarious situation the season after Michael Jordan retired —for the first time — the summer before.
Professional basketball had started to gain the popularity it lost during the Jordan era. What started last summer with the U.S. Basketball team winning the gold medal at the World Championships and Lebron James, Chris Bosh and Dwayne Wade forming a super team in Miami, ended with excitement in the playoffs this summer. Dirk Nowitzki's transcendent performance in the Dallas Mavericks' victory in the NBA Finals finished as the highest-rated NBA championship series since the Jordan era ended in 1998.
With the NFL lockout in full swing this past summer, little attention was paid to the NBA lockout, which had been looming since the beginning of the season.
Many small-market teams have been forced to borrow money from the league because of exorbitant salaries and decreased attendance.
Commissioner David Stern wants to cut the salary cap by 25 percent to level the playing field, a move the players association is clearly not happy about. Miami Heat guard Dwayne Wade verbally assaulted Stern during negotiations Friday in New York City and had to be restrained by several players after he tried to go after the commissioner.
It's clear this is no normal lockout. While NFL players had no alternative league to play in, NBA players have been quick to jump overseas. New Jersey Nets guard Deron Williams will play in Turkey, while Denver Nuggets forward Danilo Gallinari and Los Angeles Lakers guard Kobe Bryant will return to play in Italy.
With these prominent players jumping ship, the NBA season is struggling to stay afloat.