Pittsburgh Penguins captain Sidney Crosby took a vicious hit to the side of the head from Washington Capitals center David Steckel just before the end of the second period of the NHL Winter Classic on Jan. 1.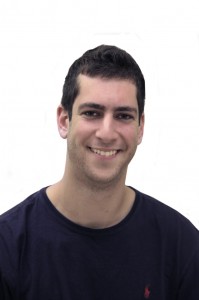 Having suffered a concussion, Crosby left the ice dazed and did not return to the game. In the Penguins' next game four days later, Crosby crashed into the boards face first and suffered his second concussion in as many games, which caused him to miss the remainder of the season.
With head injuries thrust into the spotlight in the last couple of years after a string of suicides by former and current players in the NHL and NFL, both leagues are instating new precautions to deal with the consequences of these injuries.
As someone who has suffered more than one concussion, I know how difficult they are to overcome and how tough it is to tell when you have fully recovered.
In the months following the back-to-back concussions, Crosby, like many other concussion victims, found even the simplest tasks difficult. He would have trouble focusing on objects for extended periods of time. Pounding headaches would cripple his body whenever he attempted strenuous physical activity.
At the end of August, after eight months of struggling with the injury, Crosby turned to chiropractor Ted Carrick, a pioneer in the field of functional neurology. Crosby participated in drills such as eye tracking while skating and being strapped to a gyroscope chair similar to those used by NASA astronauts under Carrick. He was reportedly symptom free after two weeks.
Though he has not played in a game this season, Crosby is still practicing with the Penguins, and his return is imminent.
While Crosby's quick recovery after such a prolonged injury is both fascinating and enthralling, it raises many questions. The NFL instituted a rule mandating that any player that leaves a game with a concussion must be seen and cleared by an independent doctor before he is allowed to play. How will the NHL approach Crosby's return after former players Wade Belak and Rick Rypien, two noted enforcers who suffered several concussions during their careers, committed suicide this summer?
In a league where players are expected to play through injuries and details of injuries are rarely released, it is time for the NHL to step into the 21st century and start taking player injuries more seriously. Hockey demands so much precision, skill and awareness that even if a player is suffering from mild head trauma, it is no longer safe for them to be out on the ice.