In these times of corporate dominance, it seems like every venue in professional sports is being sold by owners piece by piece in an effort to maximize profits. Owners are paying little attention to the actual events they are putting on display.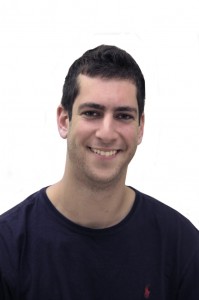 Nearly every stadium, with the exception of a few gems such as Fenway Park and Dodger Stadium, now bear the name of a large company. Mile High Stadium in Denver, Colo., is now Sports Authority Field at Mile High. The New Meadowlands Stadium in East Rutherford, N.J., home to the New York Jets and Giants, is now Metlife Stadium.
But a yearning to attend less glamorous sporting events inspired brothers Kevin and Matt Goricki to hitchhike and couch surf around the country to different college football venues.
The brothers' journey started Sept. 3 at the University of Florida and will end Dec. 3 at Oklahoma State University. They began posting to a blog titled Highway to Gameday and created a Facebook page to chart their progress. They plan to write a book on their journey detailing the "atmosphere, parties and, of course, the games" at the different campuses.
Iconic venues, such as Michigan Stadium and The Rose Bowl, transport fans back to a time when attending a game was about the atmosphere of competition, not what type of sushi the chefs would be making on game day.
Professional sports franchises jumping on the corporate bandwagon is not a new trend. From fancy suites to overpriced cuisine, lavish amenities and luxuries are now as much a part of a sporting event as the games on the field.
The Goricki brothers have been to games at Pennsylvania State University, West Virginia University and Louisiana State University, but Division III isn't on their itinerary.
While a Division I contest is obviously a more enticing option, the intimacy that Division III football offers fans is unmatched. After traveling with the Bombers football team this season as a member of the WICB broadcast team, I've found that no stadium provides the charm and sense of tradition quite like Butterfield Stadium. The views of Cayuga Lake and the surrounding Finger Lakes region, the national championship banners that hang outside the locker rooms on the visitors' sideline and the natural grass surface are one of its many charming features.
If the Goricki brothers find themselves back east in time for the Cortaca Jug game at noon Nov. 12, they will have an invitation to crash on my couch and visit a college football atmosphere unlike any other in the country.