When the Pikesville Middle School boy's basketball team defeated Kimper Middle School's boy's basketball team 100-2 a couple weeks ago in Pike County, Ky., my initial thought was that the score must have been a misprint. There is no way any coach in youth sports would let this happen.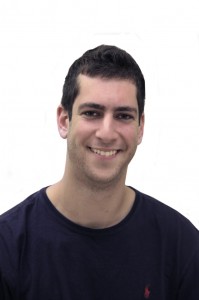 But after watching highlights of the game on YouTube, it was easy to see why the game got so out of hand. The Pikesville team, last year's state champion, is made up of some of the best seventh and eighth graders in Kentucky and might be one of the best middle school teams in the country. Kimper, on the other hand, is a small school that features players as young as 11 years old.
There has been outrage from both sides, and some are calling for Pikesville to cancel the rest of its season after the unsportsmanlike conduct.
Many think this would be a knee-jerk response since the two teams shouldn't have been playing each other in the first place. The two teams play in the same division and are scheduled to play each other in the regular season. Pikesville Head Coach Bryan Johnson said his team was trying to let Kimper score, but failed to do so until Pikesville
allowed a last-second layup.
But its much harder to defend Pikesville, who led 25-0 fewer than two minutes into the game and raced out to a 70-0 lead by halftime. While taking out the starters and putting in the reserves at this point may have been enough for some coaches, Pikesville still outscored Kimper 30-2 in the second half.
Blowouts are routinely seen in all levels of sports, but this situation goes way beyond that. To allow middle school children to participate in a game like this makes a mockery of sportsmanship and the value that sport can have for them. Youth sports is supposed to be about learning to work together as a team toward a common goal and, most importantly, having fun.
When a team from a middle school of 180 students goes up against a team featuring some of the best players in the country in their age group, none of those goals are met on either side. Kimper's players came out of the game dejected and embarrassed, while Pikesville's players gained no value from playing a clearly inferior opponent.
Canceling the season would certainly send a strong message to the Pikesville players, but I don't think it would be right to punish them for simply being on a higher level than their competition. Though the fact that it is even a suggestion shows youth sports are moving in the right direction.