It's been 214 days since the Green Bay Packers defeated the Pittsburgh Steelers in Super Bowl XLV, and tonight the professional football season finally gets under way as the Packers take on the New Orleans Saints at Lambeau Field in a matchup of the latest two Super Bowl winners.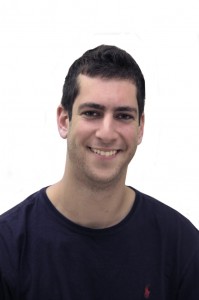 No sport features more upredictability and turnover year after year than the NFL. Every year each team believes it has a chance to go to the Super Bowl. With so many teams in the running to get to the championship game, here are three teams who missed the playoffs that will get in this year:
Dallas Cowboys
After starting the season 1–7, losing quarterback Tony Romo to a broken left clavicle in a week seven loss to the New York Giants and firing Head Coach Wade Phillips, the Cowboys' season never got going last year. With wide receivers Dez Bryant and Miles Austin, tight end Jason Witten and running back Felix Jones returning along with Romo, there's too much talent on offense for them to miss the playoffs again.
St. Louis Rams
After narrowly missing out on the division championship last season, the NFC West is the Rams' for the taking. Second-year quarterback Sam Bradford will lead St.Louis back to the playoffs for the first time in seven seasons.
San Diego Chargers
The team will have to avoid its usual slow start to make the postseason for the fifth time in six years. All-Pro quarterback Philip Rivers will navigate a tough schedule to get San Diego back to playing January football.
Here are three teams that made the playoffs last season that will miss out this season:
Kansas City Chiefs
The Chiefs benefitted from a weak schedule and a slow start by the Chargers to claim the AFC West crown. The team's offense and defense both sputtered at the end of last season, and opponents will no longer take them lightly.
Chicago Bears
The team from the windy city rode the NFL's fourth-best scoring defense to an 11–5 record. Quarterback Jay Cutler has proven too inconsistent, and the team does not have enough weapons on offense for the Bears to make a trip to the playoffs.
Indianapolis Colts
For only the second time in the Peyton Manning era, the Colts will miss the playoffs. Manning sat out the entire preseason following neck surgery, and his time away from the game will prove costly for one of the league's model franchises.