With all due respect to the Green Bay Packers, who may very well be on their way to a second straight Super Bowl title and a perfect 19–0 record, the story of this NFL season is the miraculous play of Denver Broncos quarterback Tim Tebow.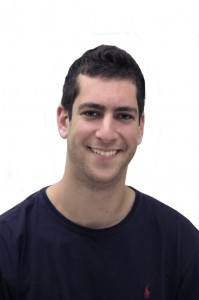 Except for week eight's 45-10 blowout loss to the Detroit Lions in his second game of the season, Tebow has won every game he has started to give the Broncos a 7–1 record. Six of Tebow's seven wins have come by one touchdown or less. Of those six wins, five have been come-from-behind victories, and three have come in overtime. The probability that the Broncos would win the five games they trailed was 1 in 80,000.
But if you've tuned into ESPN for even five minutes during the last two months, you know it's the lefty quarterback with the awkward throwing motion who's the real story. Built like a Mr. Olympia contestant, Tebow has already established himself as one of the most thrilling fourth-quarter quarterbacks of all time. He stands alongside all-time greats Peyton Manning, Brett Favre, Joe Montana, and the king of the fourth-quarter comeback, former Broncos legend John Elway.
The difference between Tebow and the aforementioned legends that he seemingly emulates each week is the way he goes about bringing his team back. Every week for three quarters, Tebow sometimes makes it look like completing a pass is more difficult than quantum physics. But, when those last 15 minutes show up on the clock, it's like an internal alarm goes off in Tebow's head that tells him the game can still be won.
Tebow doesn't have the arm strength of Aaron Rodgers, the athleticism of Michael Vick or Peyton Manning's intellect, but he does possess an undying belief that he will find a way to succeed regardless of the situation.
Take Sunday's game against the Chicago Bears. After the Broncos were held scoreless on their first 12 possessions and down 10 points with five minutes to go, Tebow completed all six of his passes, including a touchdown to close the gap to 10-7. After the Broncos got the ball back, Tebow led his team into field-goal range to tie the game. Once he got the ball again in overtime, he drove his team into scoring range, and another field goal cemented a Broncos victory.
While it may not be pretty or easy to watch, what he's done these last eight weeks has been simply stunning. The Broncos face their toughest test of the season this week when they play the Patriots, but something tells me that no matter what the score, come the fourth quarter, Tebow will be at it again.