At approximately 6:30 p.m. Sunday, the New England Patriots and New York Giants will kick off Super Bowl XLVI — that's 46 if you don't know your Roman numerals — at Lucas Oil Stadium in downtown Indianapolis.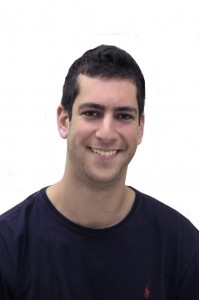 The Patriots are nine years removed from their last Lombardi trophy and will try to claim the title of NFL champions once again against the team that ended their dreams of a perfect 19—0 season four years ago. But don't let the headlines of every sports page and magazine fool you — this is not a rematch of that game.
While some of each team's key elements remain including Tom Brady, Wes Welker, Vince Wilfork and Bill Belichick for the Patriots as well as Eli Manning, Ahmad Bradshaw, Osi Umenyiora and Tom Coughlin for the Giants, both teams have changed significantly during the past four years.
These are not the battle-tested Patriots of years past. The days of wide receiver Randy Moss and offensive coordinator Josh McDaniels in New England are gone. The Patriots have lost 10 of 11 defensive starters from the 2007-08 team, and their defense finished second to last in the NFL this year. They have won 10 games in a row coming into this Sunday's matchup, but they only beat two teams with a winning record in their two playoff games.
On the Giants' side, Michael Strahan and Antonio Pierce are no longer chasing down quarterbacks. Manning's entire receiving unit has changed as Mario Manningham, Hakeem Nicks, Victor Cruz and Jake Ballard have replaced Plaxico Burress, Amani Toomer, Steve Smith, Kevin Boss and Super Bowl hero David Tyree.
No team had ever scored fewer points against their opponents overall in the regular season and made the Super Bowl until the Giants did this season. The Giants won when it mattered most, knocking off the Jets and Cowboys to make the playoffs and defeating the Falcons, Packers and 49ers to win the NFC.
A win for the Patriots would give Belichick and Brady their fourth Super Bowl championship in 12 years and put them in serious contention for the title of greatest coach and quarterback tandem of all time. Should the Giants emerge victorious, Manning will have won more Super Bowl titles than his heralded brother Peyton.
None of that will matter though come game time. Simply put, the Giants are built to beat the Patriots. The Giants are physical and unrelenting on defense and have the exact formula needed to stop the Patriots. Revenge may be the theme, but expect the Giants to once again lift the Lombardi trophy and the Patriots to leave Indianapolis empty-handed.