The news organization InsideClimate News and journalists Jamie Kalven and Brandon Smith received awards for "Outstanding Achievement in Independent Media" at the eighth annual Izzy Awards on April 6. Additionally, Amy Goodman, host and executive producer of "Democracy Now!" and an Izzy Award winner in 2009, was inducted into the I. F. Stone Hall of Fame.
The award ceremony took place in the Roy H. Park Hall Auditorium in front of a large crowd that filled the 220 maximum-capacity room, forcing some to watch the ceremony via live stream.
InsideClimate News was recognized for its series "Exxon: The Road Not Taken," which revealed Exxon had been aware fossil fuels were contributing to climate change since the late 1970s but suppressed that information. Kalven and Smith were honored for exposing the Chicago Police Department and city government's cover-up of the 2014 killing of Laquan McDonald, a black teenager fatally shot by Officer Jason Van Dyke. The CPD claimed McDonald was shot after lunging at Van Dyke with a knife. However, Kalven obtained McDonald's autopsy report showing McDonald was shot 16 times, and Smith forced the release of the video of the shooting, which showed McDonald walking away as Van Dyke shot him. At age 29, Smith is the youngest ever Izzy Award winner.
The Izzy Award, bestowed by the Park Center for Independent Media, is named after independent journalist I. F. Stone — made famous for taking on government corruption, racial injustice, the Vietnam War and McCarthyism.
Jeff Cohen, Park Center for Independent Media founder and director, said InsideClimate News, Kalven and Smith stood out because their stories were examples of aggressive, impactful journalism.
Goodman is the third journalist to be inducted into the I.F. Stone Hall of Fame, after Glenn Greenwald and Jeremy Scahill. Cohen said Goodman was inducted because she could win the Izzy Award every year.
In her speech, Goodman criticized the mainstream media's accommodation of those in power.
"We need a media that is not on bended knee," Goodman said. "It may mean that we're not invited to the White House, but I think politicians need us more than we need them. And I think it's very important we are there challenging those in power."
She ended her speech with a plea for the images of war and violence to be shown, which she believes would prompt people's moral consciousness and lead them to oppose war.
During their respective speeches, Kalven and Smith described unearthing the McDonald shooting. In his speech, Kalven — part of the journalistic outlet Invisible Institute —  said if not for a whistleblower in the CPD, he wouldn't have investigated the shooting of McDonald.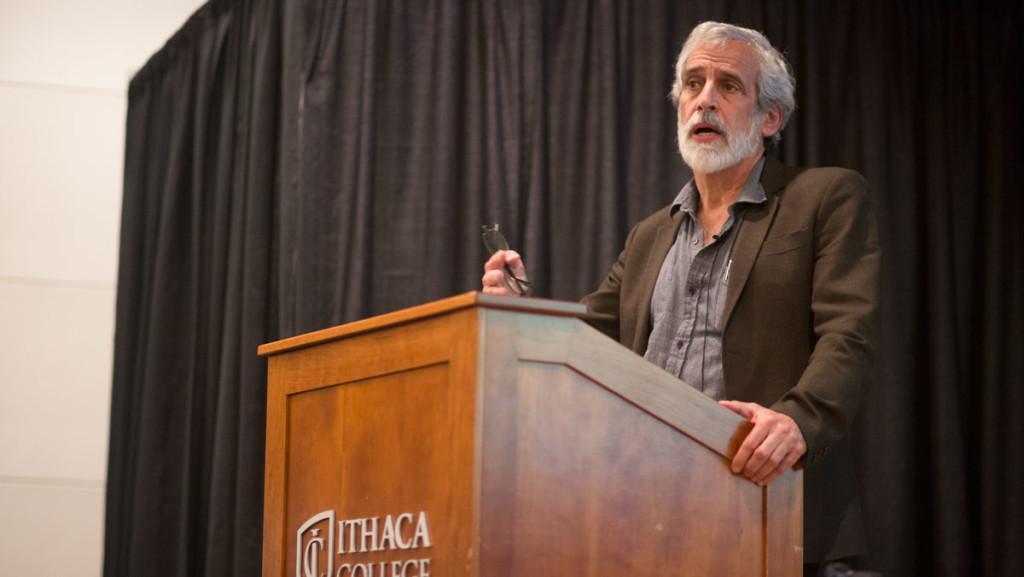 He said part of the job of independent media is cutting through the narrative from official sources and reporting what's actually happening.
"For me, the question that has driven my reporting for many years now has started with bearing witness to and documenting human rights abuses," Kalven said.
Smith said independent media can empower people and often has to provide context when the mainstream media hyperbolizes. He said he was repeatedly asked by the mainstream media whether there would be violent riots after the video of the McDonald shooting surfaced, and he told the media there hadn't been violent riots in Chicago for decades.
In his speech, David Sassoon, founder and publisher of InsideClimate News, said he got the idea for the Exxon story after talking with Daniel Ellsberg, the whistleblower who leaked the Pentagon Papers.
"Basically, his message was, there are people of conscience in every corporation, everywhere you look," Sassoon said. "And you cannot wait for the whistleblowers to come to you. You need to go find the whistleblowers."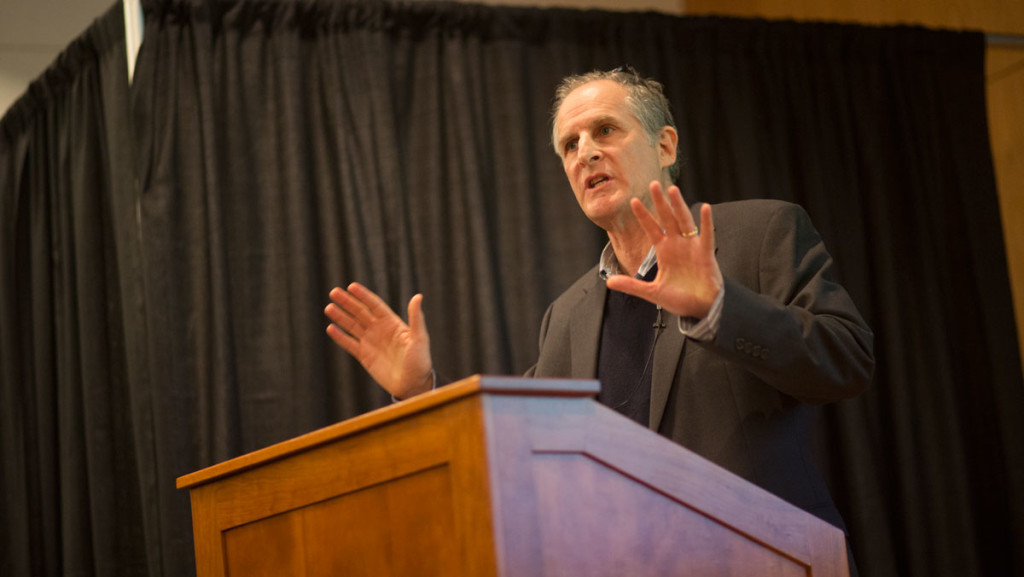 Sassoon said this prompted him to pitch the idea of investigating the oil companies' awareness of fossil fuels' impact on climate change. He said stories like the one about Exxon are there to be reported — journalists just need to look for them.
"Stories are in plain view," he said. "This story was sitting there waiting to be done."
Cohen said the judges agreed this was the best year yet for the Izzy Awards.
"Before I took this job at Ithaca College, I knew there was great independent media, but it's not until dozens of people are being submitted and you have to read literally hundreds and hundreds of pages that you realize how great the product is of independent media," he said.