Kelli Kyle was eating Belgian waffles with her friends in the Brussels airport. One week later, the Ithaca College junior got an Associated Press alert that there had been an attack at that very same airport.
The attack occurred March 22 and was engineered by the Islamic State group, which also targeted a metro station. Brussels is not the only European city to be targeted by ISIS recently, as the terrorist group orchestrated attacks in Paris on Nov. 13, 2015.  
Junior Sydney Greenfield, who studied in London in the fall semester, was in Paris the night of the attack. She said that around 9 p.m., she and a friend were sitting in a cafe when she got a Snapchat message from another friend asking if she was OK. Her friend sent her a link to a CNN story about a shooting at a restaurant, Greenfield said. She said she and her friend then went back to their hotel.
"We turned on the news, watched it for probably like three or four hours, saw that there were about a hundred or so people who were killed at the concert hall, and then they closed the border, so we didn't know what the heck we were going to do," Greenfield said.
Greenfield eventually made it back to London. She said the city had a different feel to it after the attack, as there was a bigger police presence around the city and at public transportation hubs. The attacks made Europe feel smaller, Greenfield said.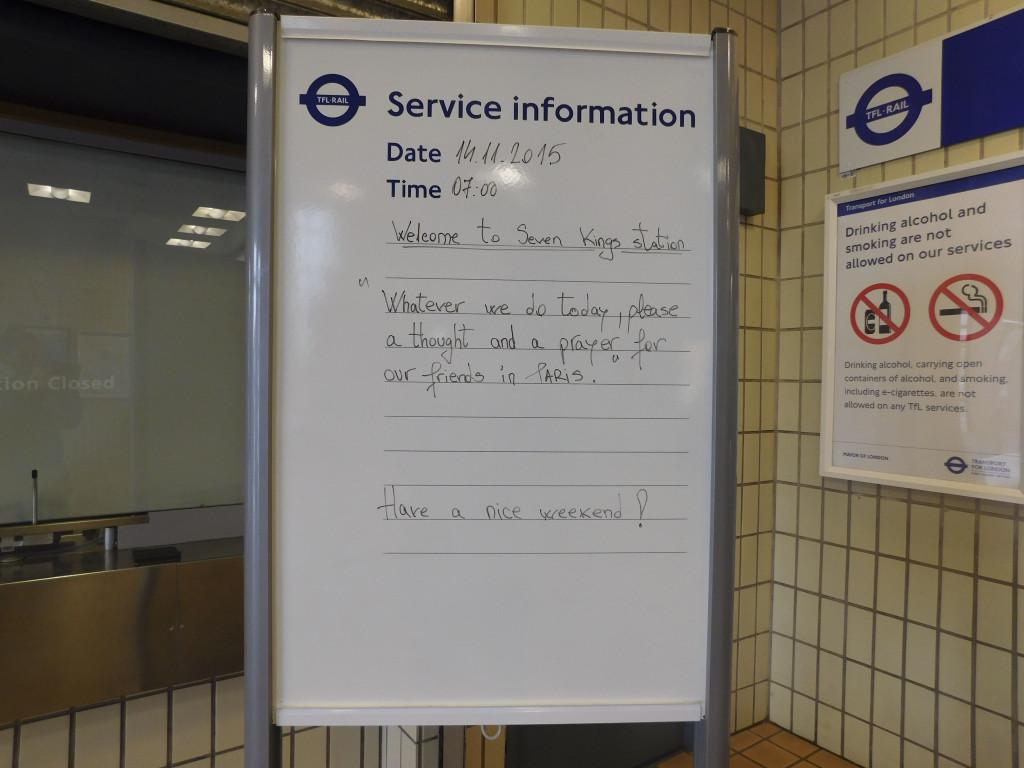 "Europe seems really big, but I can get to Paris in an hour and a half on a train and everything seemed much closer when these big things were happening," she said.  
Rachel Gould, director of study abroad at the college, said that while the attacks in Europe are concerning, the study abroad program is not considering ending any programs early or suspending any in the future.
"If something happens in London, things might be different," she said. "But I would doubt that we would even be looking at ending a program based upon a terrorist attack. But of course, there's many, many considerations, many sources that we need to consult."  
Gould said that following the attacks, the college took measures to ensure everyone studying abroad was safe and accounted for. She said they have a contact tree and they know who will be contacting whom. Additionally, both Ithaca College and the London Center have emergency response teams that are prepared to act if something were to happen, Gould said.
She said a few of the college's students were in Paris when the attack happened and that the college received information from the affiliated and nonaffiliated programs to ascertain their safety. In addition, Gould said the college contacted students to ensure they were safe. She said that immediately following an attack, there is much calling, emailing and checking students off a list to make sure everyone is safe. Gould said there were no students in Brussels at the time of that attack, and the college was able to hear from its affiliates that students were safe.
The college is always revising its emergency protocol, Gould said. However, she said there are not many precautions the college can take in a practical sense regarding these attacks. She said there are guidelines for students about how to act when studying abroad, such as being aware of what is going on around them and not getting involved in protests. But she said there are some instances when it is impossible to foresee a specific situation, such as terrorist attacks.
Gould said that after the Paris attacks, four or five students changed their plans to study abroad by not going or changing their destination. She said she is not sure whether the attacks in Paris and Brussels will lead to a drop in the number of people studying abroad in the fall, although Gould said she would not be surprised if it did.
Kyle, who is studying abroad in France, said it was off-putting being in the spot of the Brussels attack a week before it occurred.
"I was just there, and had that happened a week later maybe I would have been there when the attacks happened," she said.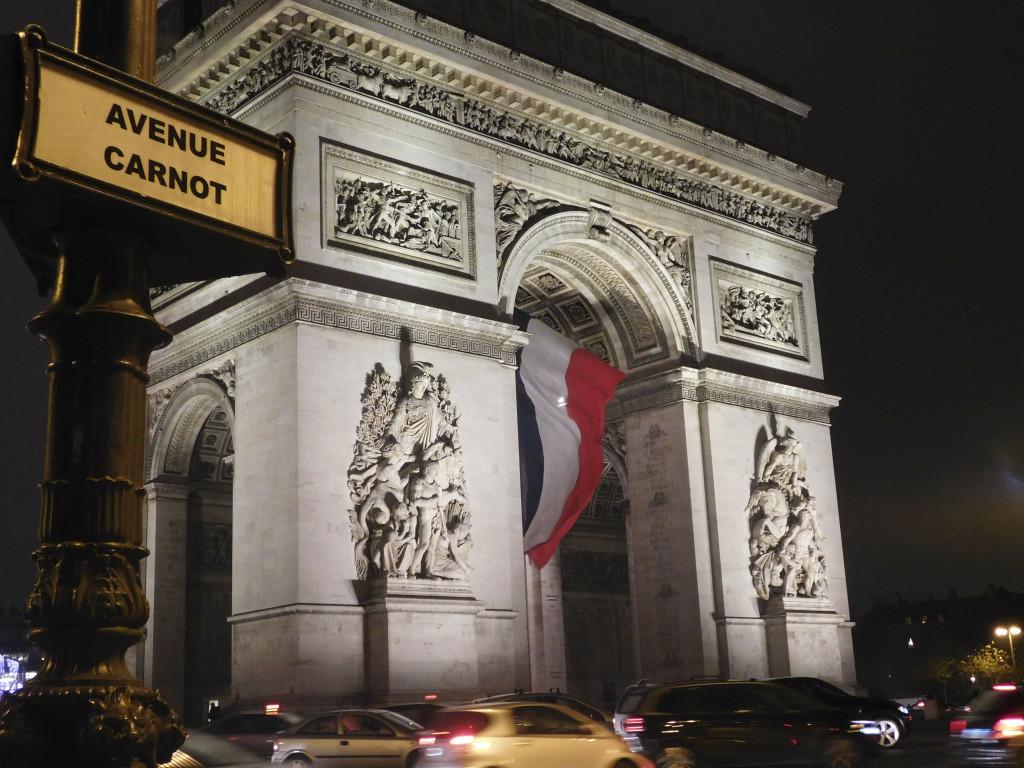 However, Kyle said the attacks in Brussels and Paris have not changed her travel plans.
"I feel like that has been the general attitude of people in our program," she said. "We know that these attacks happened, but we're not really letting that stop us from going out and exploring and seeing the world."
Kyle said it is more important than ever to travel and experience different parts of the world and see the places that have been impacted by terrorism. She said this can minimize some of the hysteria that comes in the aftermath of terrorist attacks.
Wagaye Johannes, project director for the Institute of International Education's Generation Study Abroad initiative, a program that aims to double the number of Americans studying abroad by the end of the decade, said it is important for students studying abroad to stay alert. However, she said these attacks should not stop them from having a valuable experience.
"We really believe that study abroad is one of the best ways to foster understanding, especially at a time when it's easy enough just to live in a culture of fear rather than going across the border … and figuring out and learning about others," she said.  
Junior Mark Gross, who is studying abroad in Paris, said while the November attack on the city was something he thought about, the attack did not make him reconsider his plans. However, he said the city does have a different feel now.
"I would definitely say that the atmosphere in Paris is different from what I've heard from people who have lived in Paris before the attacks. … There is a lot more tensenessbetween people," he said.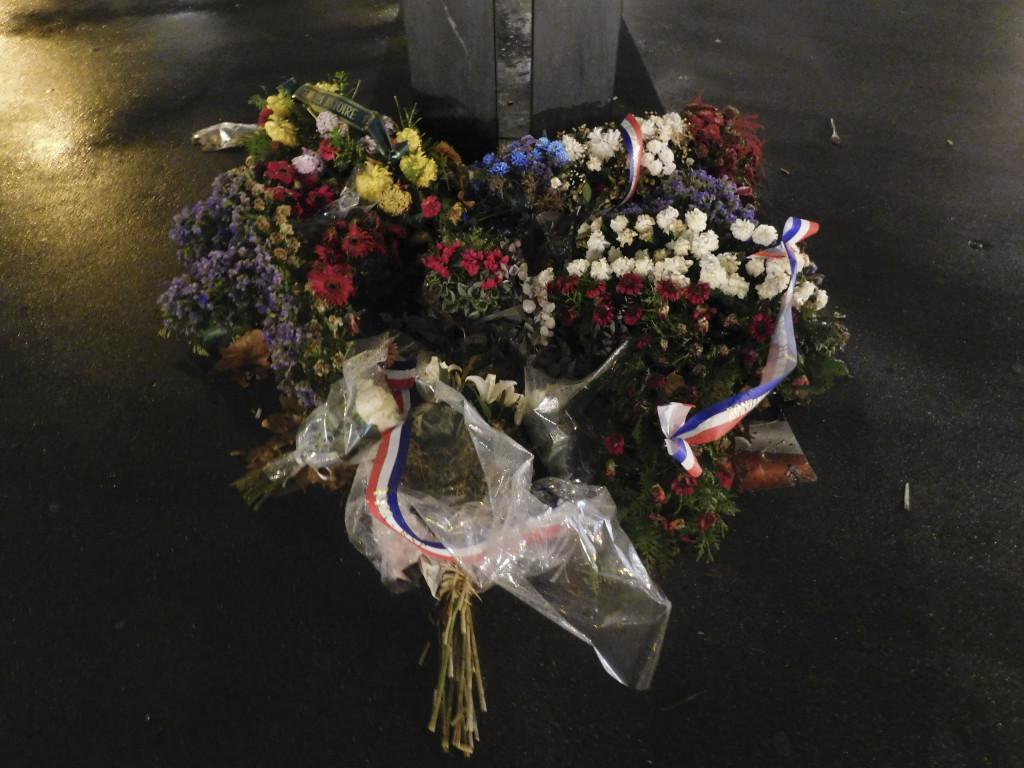 Sophomore Nicole Cardascia said she was going to study abroad in London this semester. However, following the attacks in Paris, Cardascia said she and her friends decided not to go.
"We all kind of sat together, and we were like, 'We don't really feel comfortable traveling to all the places we were going to anymore,'" she said. "It wasn't really worth going all the way over there to feel not safe."
She said part of her decision was because of how distant Europe is, which she said would make it more difficult to get in touch with her family.
"If something were to happen, it's so much more difficult to get in contact with them and be able to see them," she said.
However, despite the attacks in Brussels and Paris, Gross said he feels secure in Paris.
"I feel safe here," he said. "I don't feel on edge."