We live in a culture where sports can lift the fortunes of a downtrodden city or set off riots depending on whether a team wins or loses. But many modern sports fans will never get to see their favorite teams play in person simply because of cost.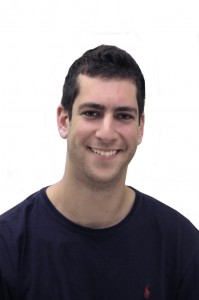 Sports economist Rodney  Fort, a professor in the school of kinesiology at the University of Michigan, compiles an annual list for each team in the four major professional sports called the Fan Cost Index. The FCI takes into account the total cost of attending a game for a family of four. This includes tickets, parking, food and assorted souvenirs purchased at the game.
The results aren't pretty. As of 2009, the average cost of attending an MLB game was $196.89, with the New York Yankees leading the way at $410.88. An NFL game comes in at $396.35, with the New England Patriots grabbing the top spot at a whopping $596.25. Los Angeles Lakers games cost the most to attend out of the NBA, coming out to $479.48, while the NHL average comes in at $287.92, led by the Toronto Maple Leafs at $411.30.
While it's true that the cost for a single fan is not nearly this high, the FCI does paint a good picture of how expensive it is to attend a high-level sporting event. With Americans having less disposable income because of the recession, it's understandable why attendance at professional sporting events has been down over the past few years. Couple that with the advent of high definition TVs, and it's easy to understand why people are staying away from the stadiums of major sports franchises.
A solution for the fan still seeking the thrills of a professional sporting event could be met through the minor league systems of each professional sport. While the marquee names are not there, the fan-friendly environment and proximity to the action is.
This summer I attended a New York Mets game against the St. Louis Cardinals at Citi Field, where an upper deck ticket in the last row of the outfield cost me $25. A few weeks later, my girlfriend and I attended a Pawtucket Red Sox game in Rhode Island and paid just $15 for seats directly behind home plate.
Not only was the game more entertaining because of how close we were to the field, but the environment was more fan friendly and did not have the corporate feel of an MLB game.
With new stadiums constructed to include more private luxury suites and fewer bleachers, fans have grown detached from the teams they love.