In burgeoning writer Vanessa Diffenbaugh's  "The Language of Flowers," the Victorian idea of flowers having their own messages is used as a way to tell a story of betrayal, motherhood, love and ultimately redemption.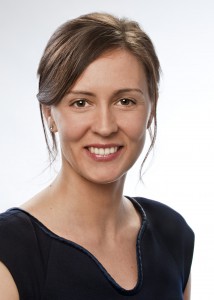 When the novel opens, readers meet Victoria, a fierce 18-year-old woman who simply wants to be left alone with her flowers after finally gaining freedom from a life of foster care in San Francisco. As the novel progresses and alternates between past and present, Victoria's unsettling history and her supposed inability to love and be loved become apparent. The novel explores themes such as growth, hope, learning and deep secrets from the past. Diffenbaugh uses common themes to tell an engaging and realistic story that questions the meaning of human relationships.
Throughout the novel, characters gift specific flowers to communicate with one another. Victoria uses her knowledge of these flowers as a way to remain socially separated and emotionally aloof, because very few characters in the novel beside herself understand their meanings. This makes the glossary of flower definitions, compiled by the author, a helpful and interesting tool.
Diffenbaugh focuses on the relationships between mother and child, whether maternal — as in the case when Victoria has a child of her own — or adoptive, referring to Victoria's hopes of being adopted during her childhood. A part of "The Language of Flowers" that falls short is that Diffenbaugh nearly neglects to reflect on the relationship between fathers and their children, with the exception of one character — Victoria's love interest, Grant. The lack of paternal relationships may not be noticeable unless the reader is looking for gender balance in commentary about parent and child relationships, and the book continues to be strong with primarily maternal aspects.
Another shortfall of the novel is the use of filler characters to move the story forward. Because Diffenbaugh's character composition and narrative form are so advanced in certain main characters such as Victoria, Grant and Elizabeth, the woman who teaches Victoria the language of flowers, it's disappointing that certain small roles, including much of Victoria's flower store clientele, are only there to move the plot along and aren't fully developed like other characters. This lack of character development becomes clear when one of Victoria's clients speaks with her simply to remind her of an event from her past and move the plot along.
Diffenbaugh shifts between past and present exceptionally well. The author shows her worth as a writer by skillfully and tactfully weaving a past that haunts the main character with its repercussions in the present, a literary technique that is often overdone and misused by amateur authors. This skill allows Diffenbaugh to place crucial moments in the plot where they are most effective, rather than playing the narrative out chronologically.
In her touching first novel, Diffenbaugh does more than teach the language of flowers; she delves into the languages of life, love, repentance and acceptance.
It's important to note that the ending of the novel is not necessarily happy. Though it's not sad, it's realistic. As is true with the rest of the novel, Victoria must work toward her happiness and work on herself rather than face an unlikely quick fix. It would have been quixotic for her to write an entire novel about Victoria's hard life and have it end with everything literally coming up roses.
To read a Q&A with Vanessa Diffenbaugh, author of "The Language of Flowers," visit  www.theithacan.org/15212.