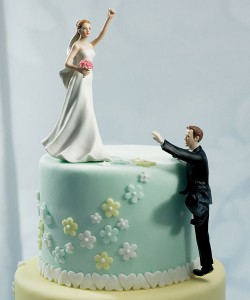 I'd like to think that I'm part of a majority of millenials when I say my parents first met while they were in college — even if they are both alumni of Ithaca College's biggest football rival SUNY-Cortland. But a recent study by Cornell University and UCLA researchers shows that going to college actually lowers both men's and women's chances of getting married.
Published in the February issue of the Journal of Marriage and Family, the study used socio-economic background as an independent variable to discover that men from a disadvantaged social class with a college degree were 38 percent less likely to get married, while women were 22 percent less likely. Those with a bachelor's degree or higher were considered college educated, while disadvantaged people came from families with lower income and parents who did not have a bachelor's degree.
Whether students want to believe it or not, it can be difficult for some people to begin or maintain a long-term relationship while in college. Many college students often work multiple jobs or participate in multiple extra curricular activities in addition to their classes as part of their efforts toward their degree. Between all of their commitments, a lot of students may feel like they do not get enough time to themselves nonetheless to spend with a significant other. Others may feel like they cannot intermittent visits that come with a long distance relationship.
These reasons can only partially explain the decreased level of marriage by disadvantaged college graduates however, as long-term reasons to remain single include an almost egotistical feeling of "marrying up" or "marrying down" in social class after they receive their degree. These emotions create a "marriage market mismatch", which almost depicts a college education as narrowing one's mindset — the complete opposite of its intended effect.
Cornell University sociologist Kelly Musick said her study aims to build on Pew Research done in 2008, which found an increased number of disadvantaged men and women without college degrees marrying before the age of 30. But as I, along with my senior classmates, begin the intense period of reflection on my college years, I have to wonder which kind of sociological 'real world' we're entering.