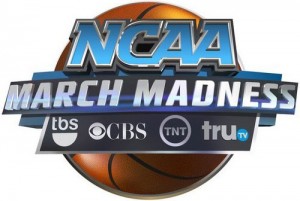 One of the biggest spectacles in college sports will take place Saturday when the Final Four tips off from New Orleans. Kentuckians and the national media are already dubbing the first game between University of Kentucky and University of Louisville as the Final Four Civil War.
But outside of niche areas such as the Bluegrass State that consistently support their college men's basketball teams, attendance at Division I men's basketball games during the regular season has dropped significantly. A recent Chronicle analysis showed attendance at many institutions' regular season basketball games has fallen by more than 20 percent during the past four seasons. Arizona State University had the most significant dip in attendance, showing a decrease of 45 percent since 2009. Basketball powerhouses with rich histories such as UCLA and Georgia Tech ranked third and fourth on the list for sharpest decline during the four-year period, but also moved in to bigger arenas.
Athletic departments at these schools are forced to make steeper cuts in their budgets, as men's basketball ticket revenue often accounts for five to 10 percent of the program's funding.
What's even more troubling for the 10 institutions that struggled to put fans in the stands is the NCAA Men's Basketball Tournament's large following of casual fans within the school. College basketball junkies who would once travel to see two to four games played during the course of a weekend are turning to digital media rather than live attendance to fulfill their obsession. Almost 20 percent of web traffic for the first round of March Madness was from smartphone and tablets according to a study from comScore, an organization that performs market research and digital media use.
Athletic programs must produce creative ways of marketing that will put fans in the seats inside bigger venues rather than stuck behind the latest technological device. Once they can get fans hooked from November onward, they have a chance to help their teams comfortably get through the hype surrounding March Madness during this period of inflation.