On the same day that Brock Turner, the Stanford University student rapist sentenced to six months in jail for rape, was released three months early, Ithaca College junior Yana Mazurkevich released a photo series called "It Happens," directed toward Turner, with images directly depicting sexual assault.
This is her second photo series on sexual violence in collaboration with Current Solutions, a sexual assault–advocacy group. Her first series, called "Dear Brock Turner," went viral after it was released in June, with coverage by The New York Times, Time magazine and others. It features photos of young women in undergarments holding white-boards with quotes regarding sexual violence. Since being posted Sept. 2, "It Happens" has gone viral, receiving more than 165,000 page views on The Ithacan's website alone.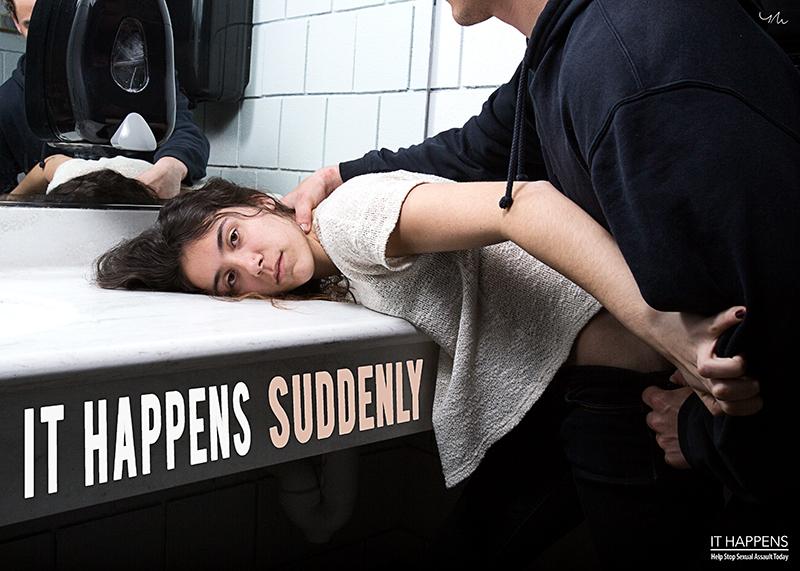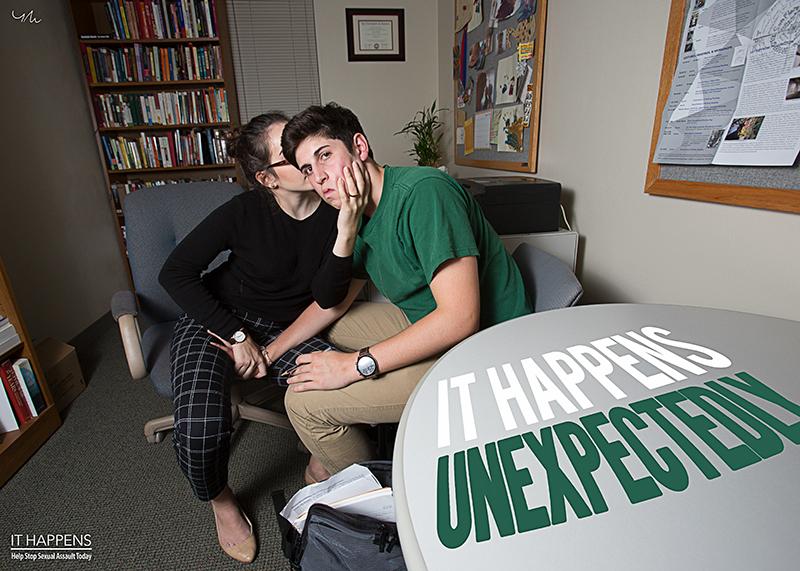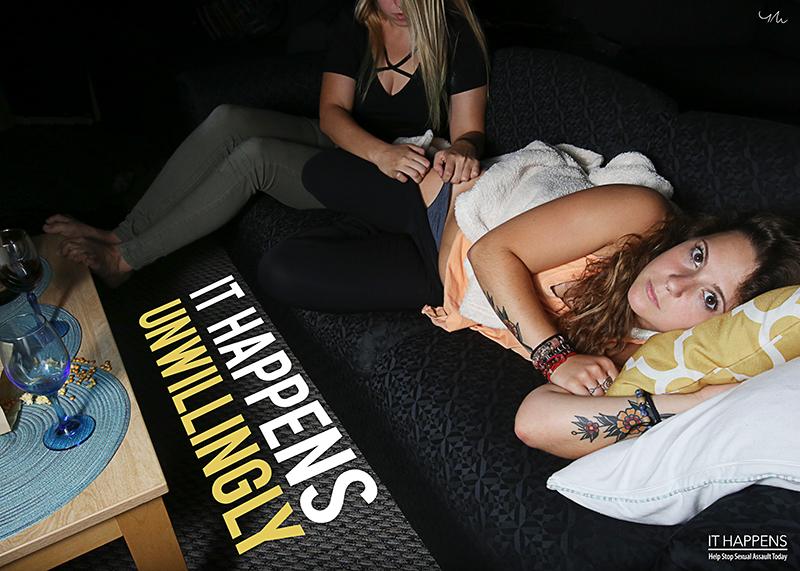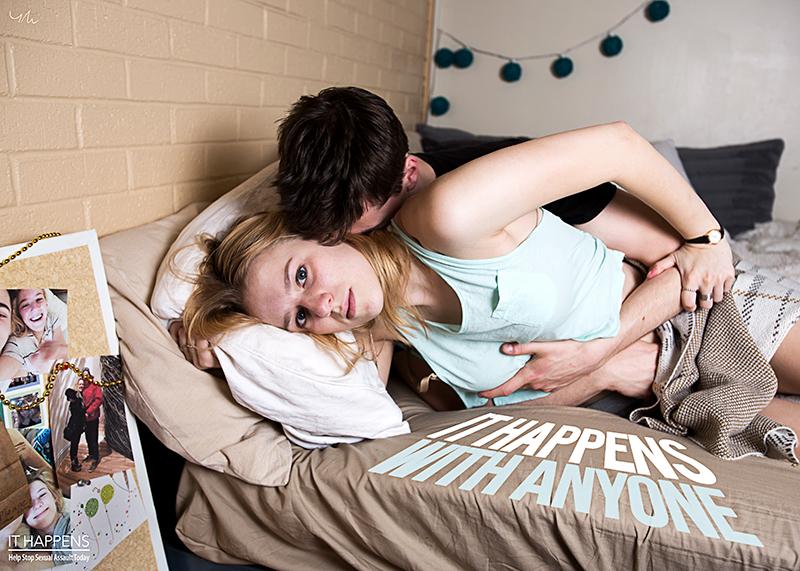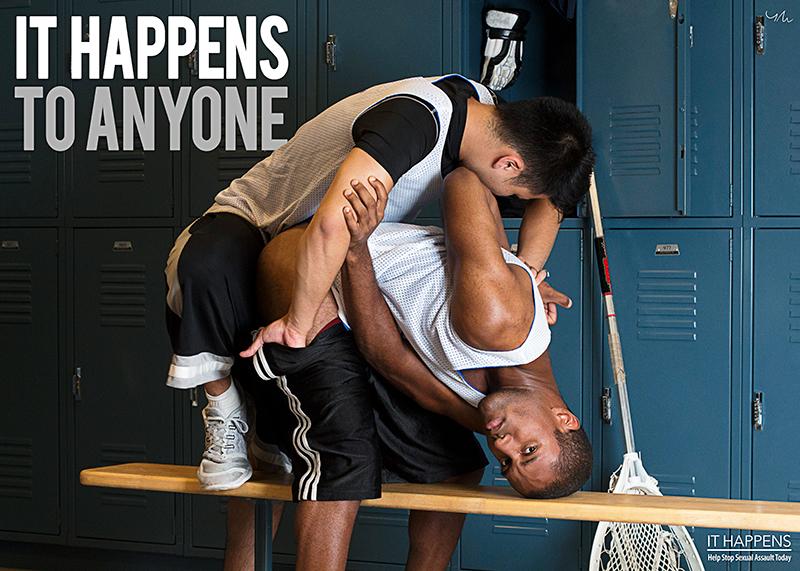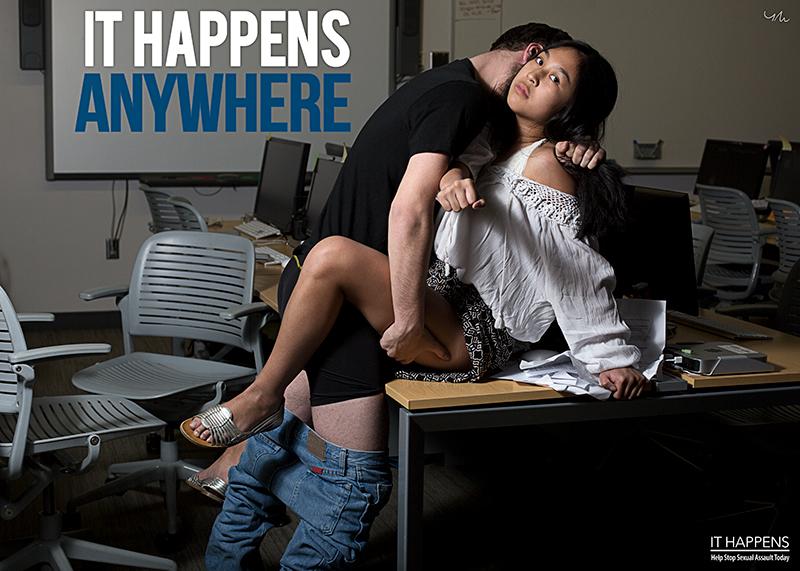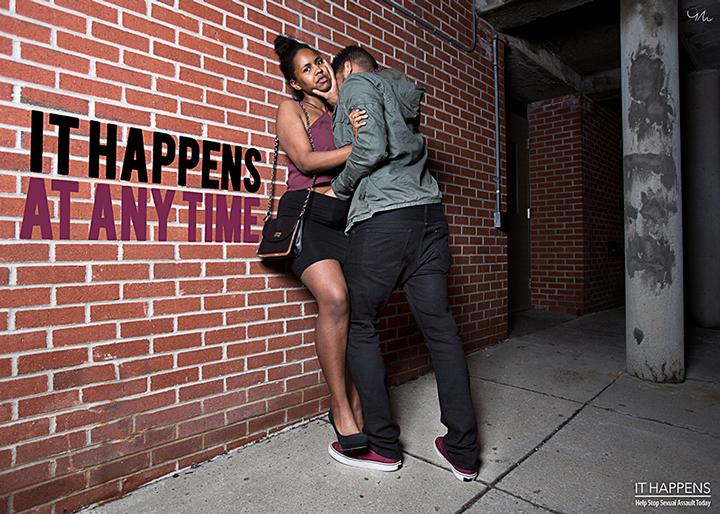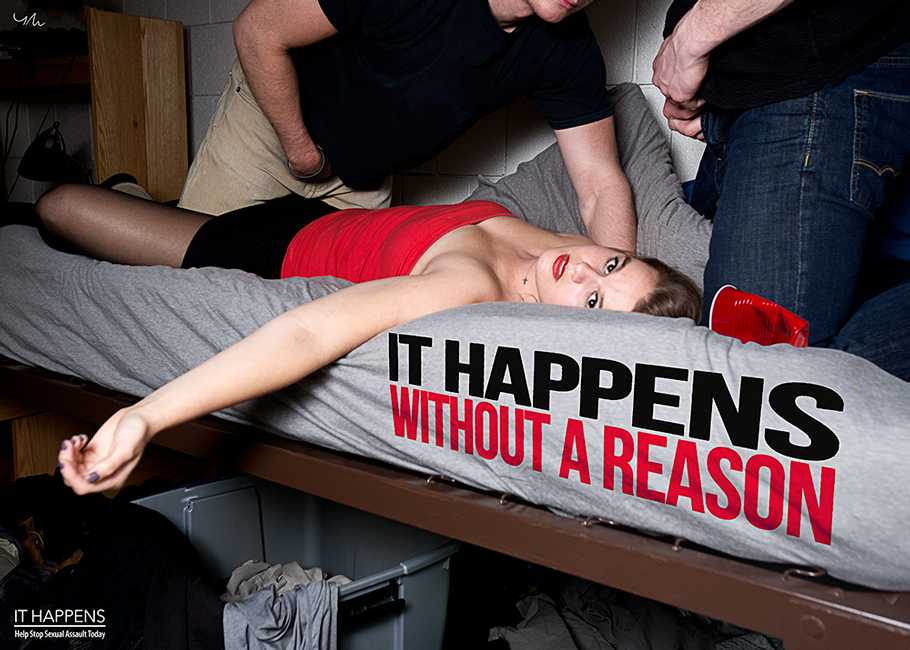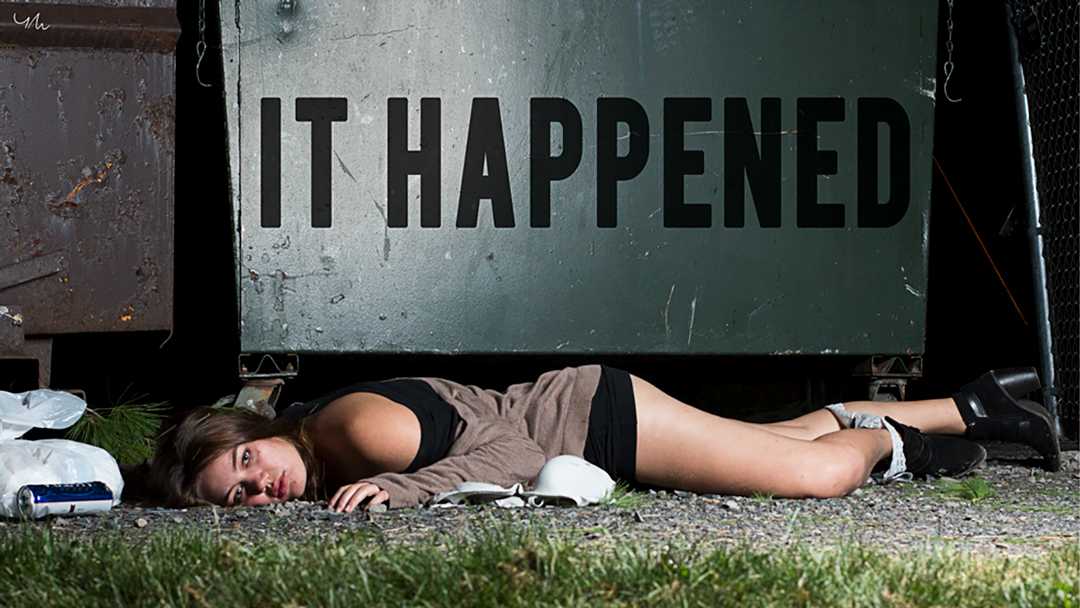 "I was at a party once, sober, and two of my good female friends pulled me aside, telling me that someone needed help. They pulled me into this room and pinned me against the wall and started kissing me and taking my pants off, but I was able to push them off and leave. The two girls who were my friends claim that they don't remember the incident since they were drunk."
Contributing Writer Kiara Bush spoke with Mazurkevich about her intentions for her second photo series, the reaction she hopes to receive from her audience and the push for sexual–assault awareness.
Kiara Bush: What was your main purpose in making a second photo series?
Yana Mazurkevich: The first series that I made, it was an accumulation of anger because I have a lot of friends — and personally, myself — who have dealt with sexual assault. I wanted to bring that to light. With the second series, I wanted to expand on diversity and gender equality, as well as race and ethnicity, because in my first series, that really lacked a lot — and that really bothered me after creating the first series. And when the first series blew up on the internet, I was reading the comments on what everyone has been saying, and a lot of the comments were, "Men get raped too," and, "Women get raped by women," and, like, "Why are all these women white?" I completely understand where people were coming from. So especially in this day and age and with everything that's happening — with equal rights and race — I just wanted to expand and make everything inclusive. So for the second series, I focused on really showing that. In addition, I think the first series was very, kind of, PG-13, in my opinion — they're in just bras — and in the second series, I wanted to expand on the vulgarity. It's going to be a lot in your face.
KB: What kind of reaction do you hope to get from your audience for this series?
YM: I'm going for that "wow" factor. I've had a few critics look at it, a few friends, family and others who I value the opinion of … and their first initial reaction is, "Oh, wow." The images include a perpetrator and a victim. But it's very much compared to the first one, which had them covering their face and holding their chest and shoulder. In the second series, I really went for assault, like pure physical assault, and making it seem like it's real. Just really in your face, like, I'm looking at a person assaulting another person.
KB: You mentioned this one's a lot more vulgar than the first series. Do you think that in any way, that's going to be problematic in that people will find that offensive or take it the wrong way?
YM: Not at all. I just think that's going to start a bigger conversation, and I think that conversation doesn't exist today. I think the fact that we look at sexual assault as something that we kind of think of in our heads — we don't look at a physical image and think, "Holy shit this happens," because it does. And I think the power of images really shows that. It's there for you to stare at … and say to yourself, "Wow, I'm watching it happen." I wanted to make the viewer an actual bystander of the scene happening. I implemented that same gaze that I had in the first one because that gaze invites you into the image. … I think that's where all the action will come from and all the resolution.
KB: And you feel that your second series, "It Happens," is a response to the news that Brock Turner was released three months earlier than anticipated?
YM: Absolutely. That is so on purpose. So, I created the second series for another class last semester; it was for the initial purpose to follow my first one because it lacked diversity and gender equality. Then the Brock Turner thing happened, and I thought, "OK, I'm going to release this first series as a response to that. Then, my first series didn't feel quite finished because I only did five images. … And then I saw on the news a few weeks ago he's being released three months earlier than his original six months' jail probation time. And I said that would be the perfect day to release it as a huge finger to his face.
KB: So, I know that your last one was recognized by The New York Times, Time Magazine and others. Do you think that their recognition is necessary to get the point across?
YM: To be honest, I wasn't expecting that to go viral as much as it did, and the fact that it did speaks a lot on its own because people recognized the issue. The fact that I have had news outlets contacting me, asking me why I did what I did … it was more of a timing thing.
KB: Tell us more about Current Solutions.
YM: I used to go to high school with a close friend of mine, and he graduated college and now works for a sexual assault–advocacy group called Current Solutions. … It's this amazing group of people that tell the stories of sexual assault survivors, and they really encourage people's voices to be heard. … They allow people to submit stories if you feel comfortable sharing [on their Facebook page], and they share their sexual-assault experience. And so one day, they decided that my series was very powerful, and so they asked me to be their in-house artist, and we collaborated together, and we submitted that. I think it did a good job, not just for me as an artist but as a photographer, to get that publicity for myself. Also for themselves because they were just freshly out of college, creating this team together.
KB: For your last series, the sexual-assault victims in the pictures carried white boards exemplifying victim-blaming. Were the quotes in your past series direct quotes from victims?
YM: Well, the quotes I made up. What Current Solutions did, in collaboration with me, was taking actual quotes from the victim's letter to pair it in the caption of the photo. My white-board, for example, said, "My skirt was too short." That's a way of putting blame on the victim.
KB: Where will your series be presented?
YM: Current Solutions is going to be posting it through their Facebook page … because that's what they did last time.
Yana Mazurkevich is a staff photographer for The Ithacan.