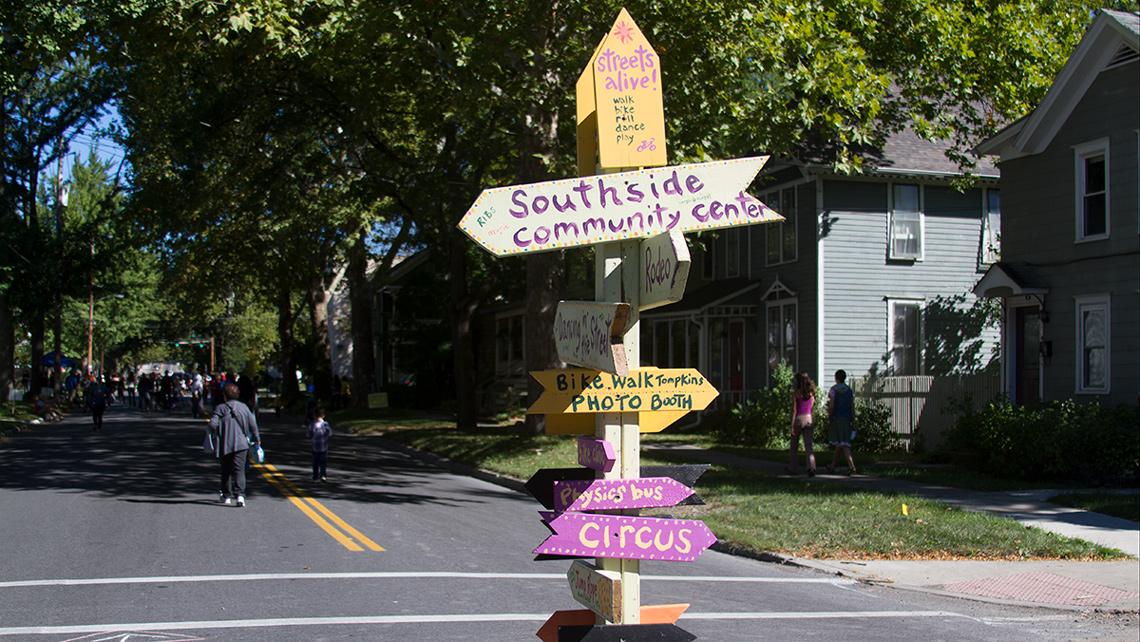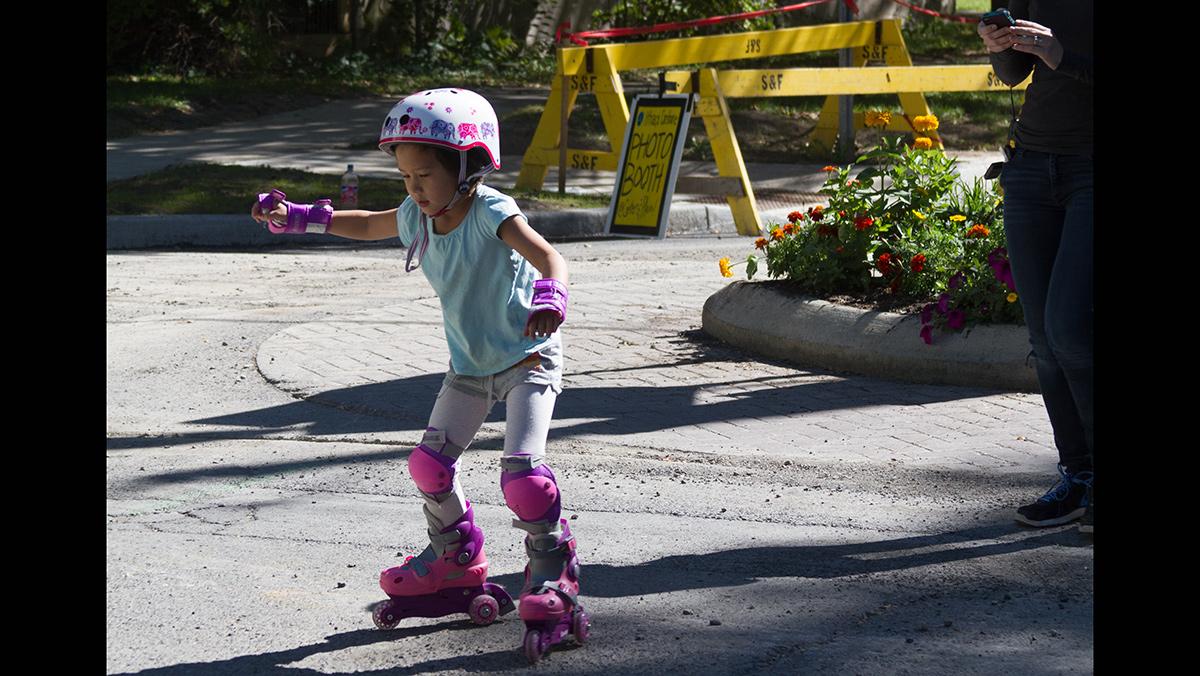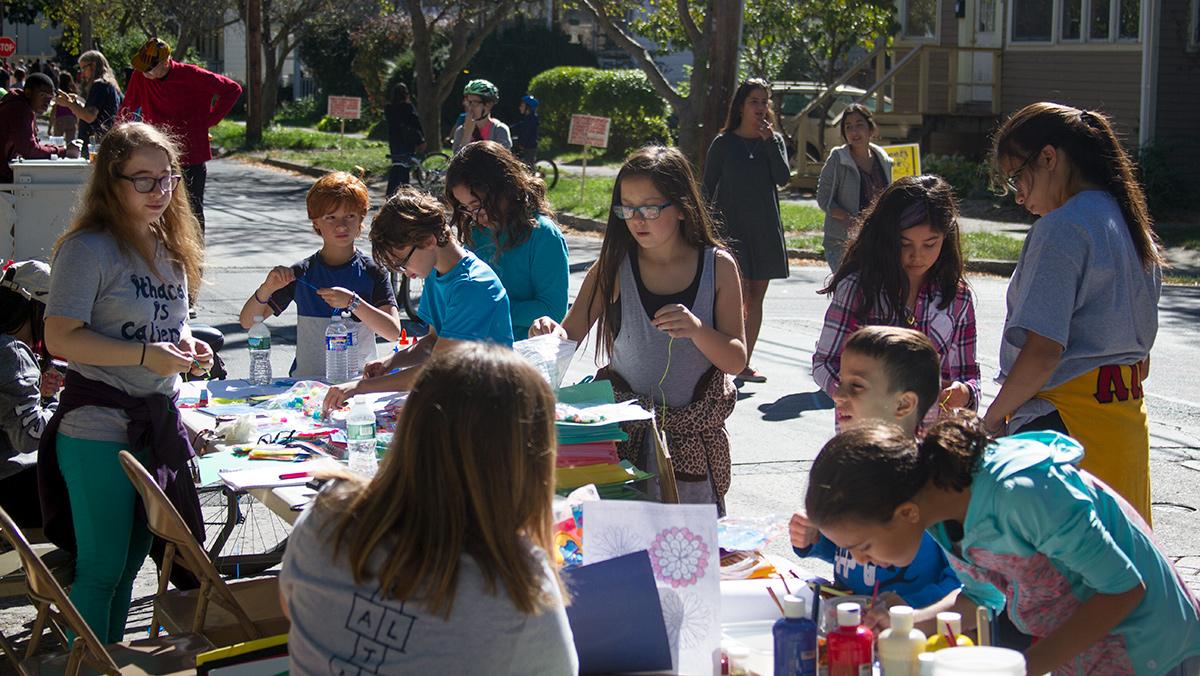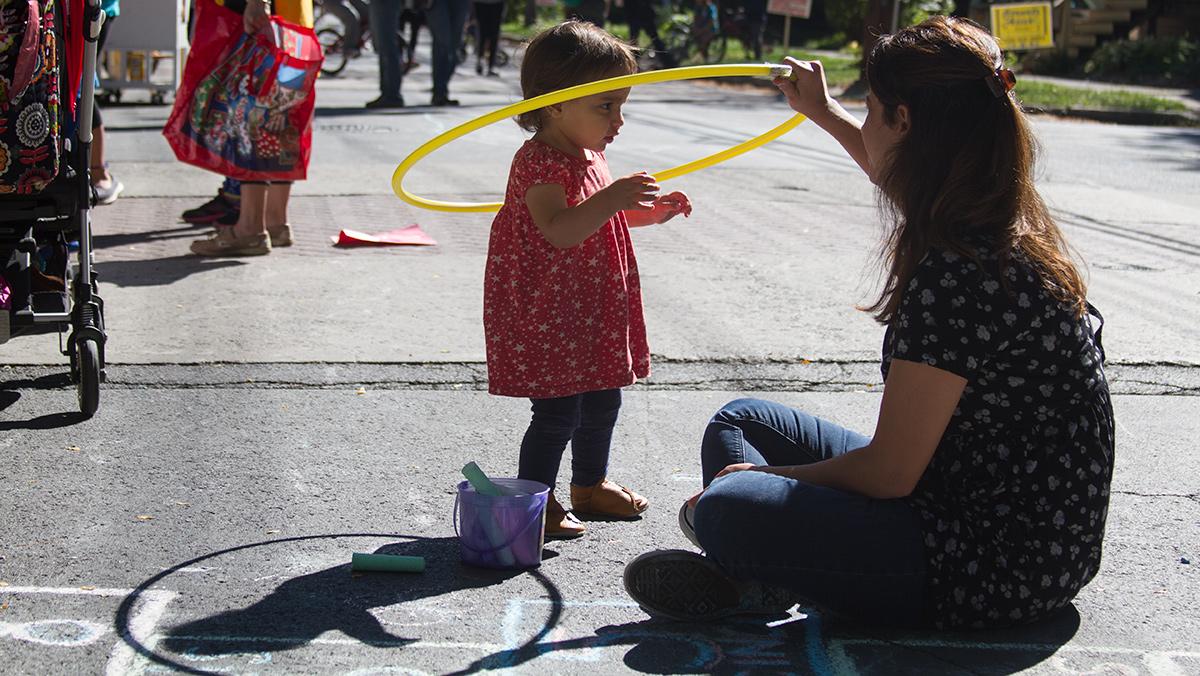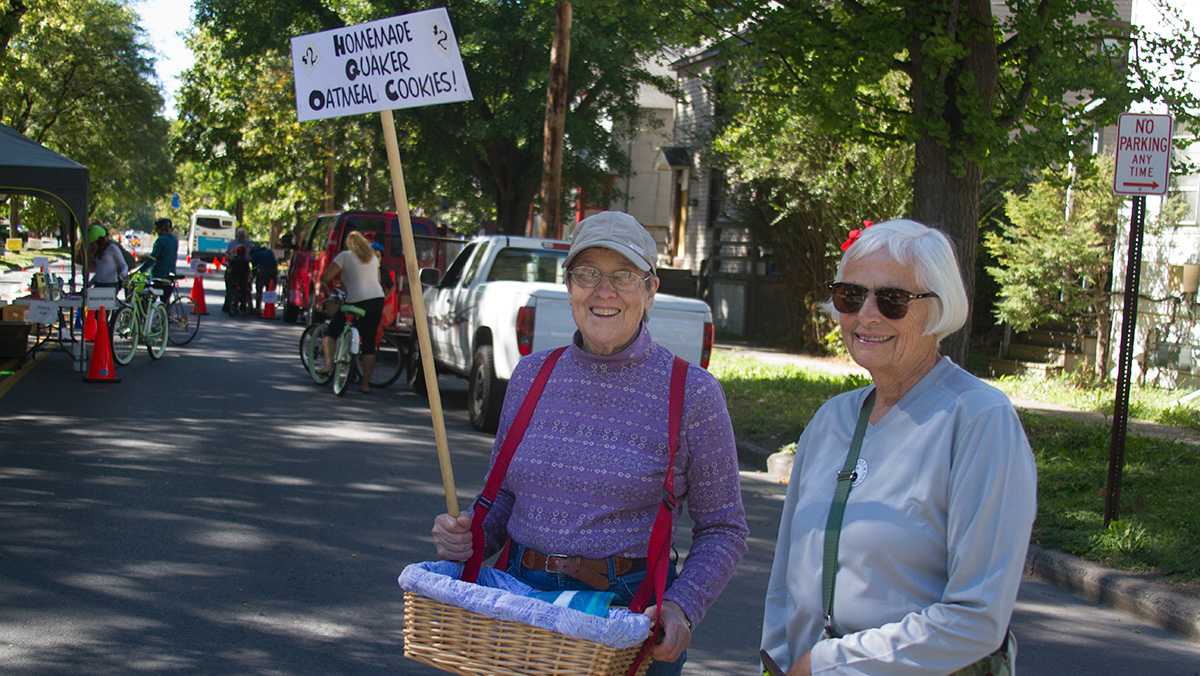 Children and volunteers at the event weave strings together to produce art on Clinton Street. The event featured a bike repair area, a photobooth and a secluded area for locals to perform tai chi. FERNANDO FERRAZ/ THE ITHACAN
On Sept. 25, Streets Alive! Ithaca celebrated between South Plain and West Clinton Street. The event puts emphasis on natural forms of transportation.
More information can be found here.