Gannett, the largest newspaper company in the country with more than 80 daily newspapers including the Ithaca Journal, unveiled plans last week to create metered online pay walls by the end of the year. Within the next year, the Ithaca Journal's online readers will need to pay to view certain content.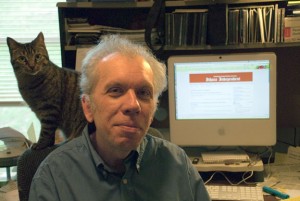 The plan, first disclosed at an investors' meeting last week, comes as many newspapers adopt online subscription-based revenue models to accommodate financial troubles and a growing move toward online news. Gannett plans to offer more local news coverage while limiting online access to non-subscribers and charging for content regardless of platform, according to a company press release.
Most notably employed by The New York Times, a metered pay wall offers consumers the opportunity to view an allotted number of articles for free over a given time period before being asked for payment.
Dave Bohrer, managing editor of the Ithaca Journal, said the new system is meant to both improve the quality of the website and increase the number of readers.
"The goal is to beef up our website, draw more people to us and recognize the value that's there," Bohrer said.
The conditions of the Ithaca Journal's pay meter are not yet clear, Bohrer said, as it has not yet been decided how many pages non-subscribers will be able to view.
"They're still in the decision making process of knowing what exactly is going to happen, so there's nothing set in stone yet," Bohrer said.
Gannett expects the initiative to bring an additional $100 million in earnings to its publishing arm, a company release said. This is expected to help the company's revenue, which has decreased since 2006, according to annual company financial reports.
Some outside Gannett are more skeptical as to if pay walls can be effective. Jeff Cohen, associate professor and founding director of the Park Center for Independent Media, said he does not think this plan will ultimately help Gannett because of the presence of similar news at no cost elsewhere.
"The newspaper industry has learned that people can get around pay walls," Cohen said. "I'm just not sure pay walls work. People can find the information, and if they can find it somewhere other than your website, they'll find it."
If readers are drawn away from the Journal, it may come as good news for members of the local alternative media. Ed Sutherland, publisher of the Ithaca Independent, a politics-focused, quasi-daily site and one of many independent media options in the Ithaca area, said the Journal's pay wall could be advantageous for his website.
"If a person is not currently a subscriber to the Ithaca Journal and they rely on the online version only, it will make them look for alternatives," Sutherland said. "I see that as an opportunity."
Independent media outlets may benefit from the pay wall if they are able to compete online, Cohen said. He also said he expects areas with multiple daily online news options to enjoy a higher readership.
"I suspect this will be a help in places that have some online competitors that are offering their news free," Cohen said. "I'm not positive it will help online media here in Ithaca, but in other cities and towns, it sure could."