Mere days before next Tuesday's GOP presidential primary vote in New York, Republican candidate Ron Paul will visit Cornell University.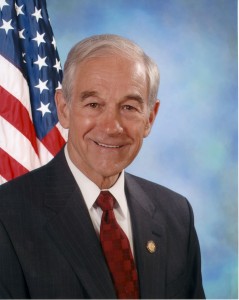 Part of a campaign tour of 30 colleges and universities nationwide, Paul's address will be held at 7 p.m. Thursday in Cornell's Lynah Rink, the home of the Cornell men's and women's hockey teams.
Raj Kannappan, chair of the Cornell Republicans, said Paul's visit comes as the result of a petition initiated by the group last semester.
"We certainly got a great deal of enthusiasm and support when we began collecting names for the petition in the fall," he said. "People in general, but particularly students, really wanted to hear him speak on liberty, fiscal responsibility and freedom — things that he is known for."
Thus far, Kannappan said, more than 2,000 tickets have been claimed online. He also said he expects a wide-ranging audience, with Republicans, Democrats and others from all over the state.
Fellow Republican presidential candidate Rick Santorum announced last week he will suspend his campaign.
In the aftermath of Santorum's announcement, Paul, 76, has faced questions about his plans for the future but has dismissed the notion that he will quit.
Paul currently has 52 delegates, trailing race frontrunner Mitt Romney, former governor of Massachusetts, who's in the lead with 684 delegates. A candidate needs 1,144 delegates to grab the nomination. Paul also trails Santorum, 270 delegates, and former Speaker of the House Newt Gingrich, 136 delegates.