This past Sunday, a few students from the Girlstories Seminar and a friend of mine, Kate Schulman, and I visited the Ithaca Farmers Market to complete our Quest.  The idea of the Quest is to do something we like, or maybe haven't done before.  Personally, I had yet to ride the TCAT other than to go the Greyhound bus terminal; so I figured this would be another good way to utilize it.  Going to the farmers market meant getting off campus and getting some food that wasn't cooked in a dining hall, or stored in my mini fridge.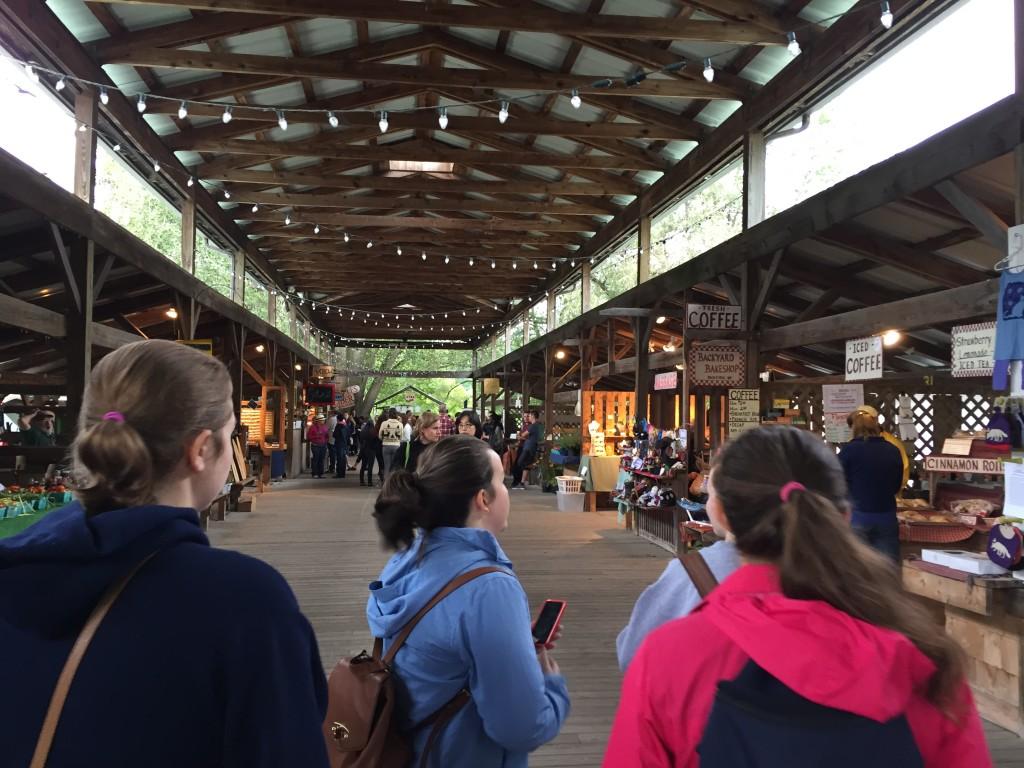 To get there, it's a 10 minute bus ride to Seneca @ Commons on the Route 11, and then transferring to the Route 13 (which does not work on Sundays, we found out).  After taking a nice 20 minute walk through the residential part of downtown Ithaca, we arrived at the the wood built pavilion.  We could smell the freshly picked vegetables, flowers and fruits along with the scent of hot, diverse spices.  It was definitely a beautifully overwhelming entrance.
Cooked food and produce, as well as clothing and household items surrounded us as we deciphered which way to go first.
Walking around we saw the gorgeous produce from various local farms.  One that stood out to me in particular was a vendor called 'Daring Drake Farm'.   They had a variety of very interesting goods, such as Spilanthes; an herb that numbs your mouth.  When I asked the woman at the stand what her favorite fruit there was, she told me about the apple assortment, and how one of them had a licorice flavoring.  However, I was too scared to test it out myself.
My favorite part by far about the market was the 'Asian Tastes' stand.  It was all home cooked Vietnamese food, and I knew I had to get some of that because my aunt makes a lot of that for my family at home.  I purchased and devoured the Tofu Summer Roll which is a rice wrap filled with rice noodles, shredded celery, bean sprout, lettuce and Tofu.  For a little salty crunch, I got peanut sauce that they actually sprinkled peanuts on.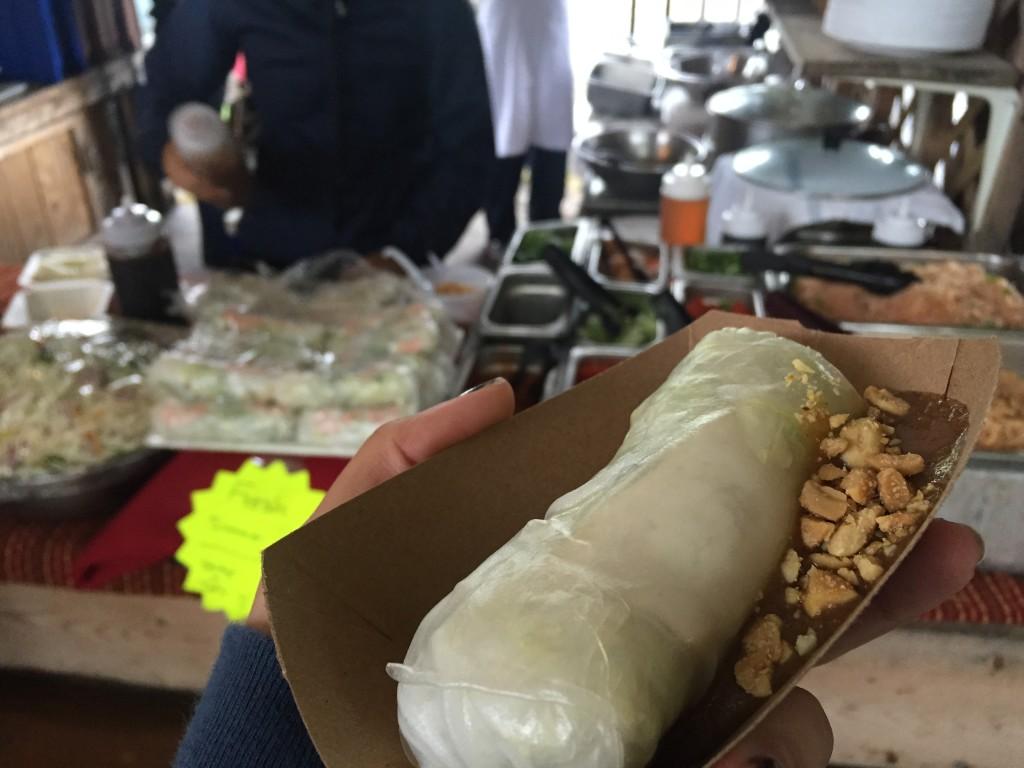 To end the day, Kate and I grabbed some hot cider and the rest of the girls joined to walk over to the docks on the lake.  The farmers market is something I suggest for all students to attend to, especially if they feel like they needed something really fresh and new for their tastebuds and scenery.  Fortunately, it is open through November on  Steamboat Landing 545 3rd Street; enough time for everyone to make a day trip.