After being diagnosed with bladder cancer as a college student, author Sandra Steingraber began researching the environment's effects on human health. She has since published four successful books, and a documentary released in 2010.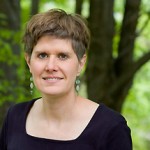 Steingraber was recently named a recipient of the prestigious Heinz Award for her environmental health movement advocacy.
Assistant News Editor Erica Palumbo spoke with Steingraber about her latest book, "Raising Elijah: Protecting Our Children in an Age of Environmental Crisis," and about what motivated her to become an environmental activist.
Erica Palumbo: What began your environmental health advocacy?
Sandra Steingraber: It began with my own cancer diagnosis at age 20, in between my sophomore and junior years of college. It was a question posed by my own physician about the effects of my environmental exposures that led me to go back to my university's library and begin research on environmental links to my own cancer. As a cancer patient, I no longer wanted to go to medical school, and I didn't want to spend any more time in hospitals as a medical major. But I knew I was going to have to, so I redirected my career to environmental science instead.
EP: What influenced your latest book?
SS: The book is named after my son Elijah, but he is actually named after a hero of mine. I grew up in Illinois, and there's this abolitionist named Elijah Lovejoy who's famous to schoolchildren in Illinois. He was advocating for the abolition of slavery when our economy was completely dependent on slave labor. Nevertheless, he said it was a homicidal abomination, and for that he was assassinated. I'm really influenced by his bravery and his vision because I see a lot of parallels between the 1830s when Elijah Lovejoy was writing and our time now. Our economy has become ruinously dependent on fossil fuels, which are also killing people. So I decided to write a book that imagined a world without fossil fuels and imagined ourselves as latter-day abolitionists — the heroes who are ushering in a new design for our economy.
EP: What was your general reaction upon learning you were a Heinz Award recipient?
SS: It was an incredible thrill. I admire so many of the Heinz winners, both past and present. I've actually featured some of their works in my writing. I also have a lot of admiration for
Teresa Heinz herself, a long-standing champion of women's environmental health. She hosts a conference every year on women's issues, which I've been asked to speak at. So I have a lot of admiration for her commitment to understanding how the environment affects our health. It was an amazing moment to learn that I was on the list of recipients for this year's award.
EP: What are you planning on doing with the $100,000 prize?
SS: I've decided to donate a lot of the award to the fight on fracking. I've encouraged people to do big, bold and heroic things, and I feel that the biggest threat to us at this time and in this place  is fracking. So the best investment I can make with this money is to use it to preserve the ecology of this place. Without the environment, my kids have nothing. I know that all by itself, even $100,000 is nothing compared to the money the gas industry is spending on ad campaigns every hour. But my hope is that by announcing my intent to give to this environmental cause, it will inspire and embolden other people to do big things.