Clouds and light rain had little bearing on Ithaca College's 121st Commencement celebration in honor of the Class of 2016 on May 22.
The college's 1,354 graduates gathered on the academic quad just before 9 a.m. for a traditional procession into Butterfield Stadium. There, they listened to a Commencement address from New York Times correspondent Adam Ellick '99, and President Tom Rochon conferred their undergraduate and graduate degrees.
Benjamin Rifkin, provost and vice president for educational affairs, conferred an honorary degree, a Doctorate of Letters, upon Ellick, acknowledging his work in the field of journalism and human rights. Through a documentary he produced, Ellick introduced the public to Malala Yousafzai, now the youngest Nobel Peace laureate, and her advocacy for the right to education for girls. After graduating from the college, Ellick earned a master's degree from Harvard University's John F. Kennedy School of Government, and in 2015 received the Humanitarian Alumni Award from the Ithaca College Alumni Association.
Rifkin also conferred an honorary degree in commercial science to Kenneth Fisher '80, the CEO and chair of the Fisher House Foundation, which provides housing and scholarships for veterans, hospitalized military personnel and their families, and an honorary degree in music upon Francisco J. Núñez, who founded the internationally renowned Young People's Chorus of New York City.
In his address, Ellick said it was through following his curiosity — one of his core journalistic and life principles — that he discovered Malala's story. An editor at The New York Times proposed he move to Pakistan, though he had not been there. Soon after arriving, he said, he began asking questions about why the Taliban had begun closing schools for girls. The owner of one of those schools, in a town surrounded by Taliban checkpoints, was Malala's father.
"Curiosity means going beyond what's familiar to you, beyond what you already know," he said to the Class of 2016. "Following your curiosity is not easy. … If you spend your whole life living in fear, you will miss out on so many experiences."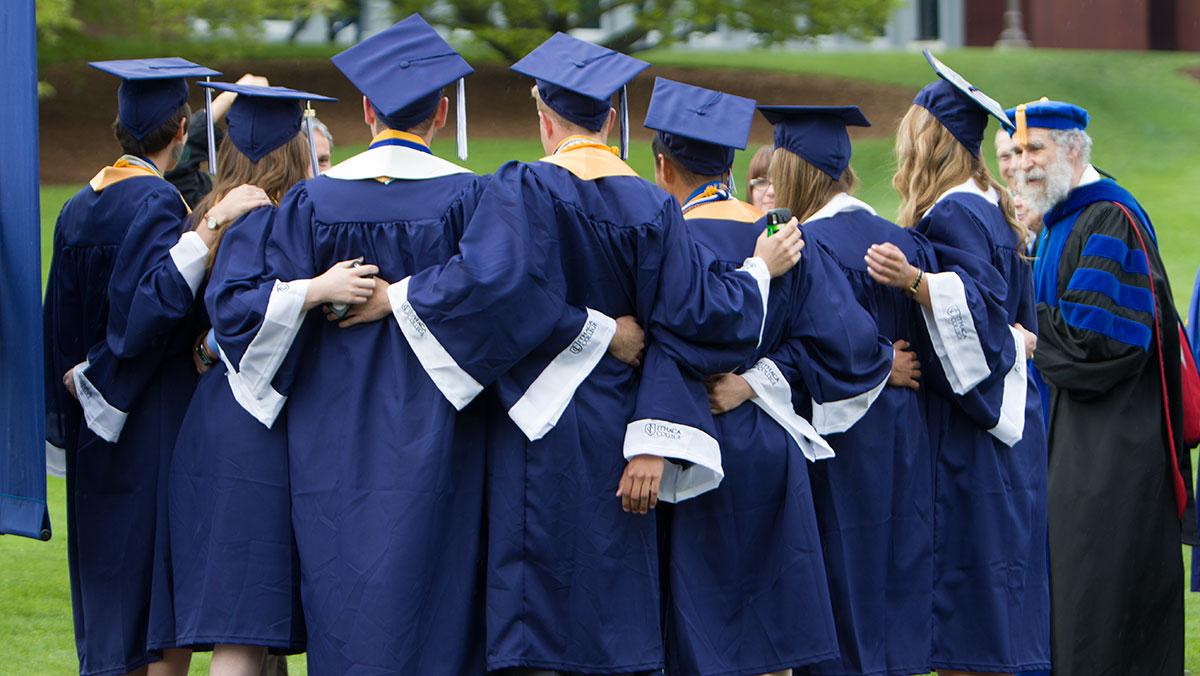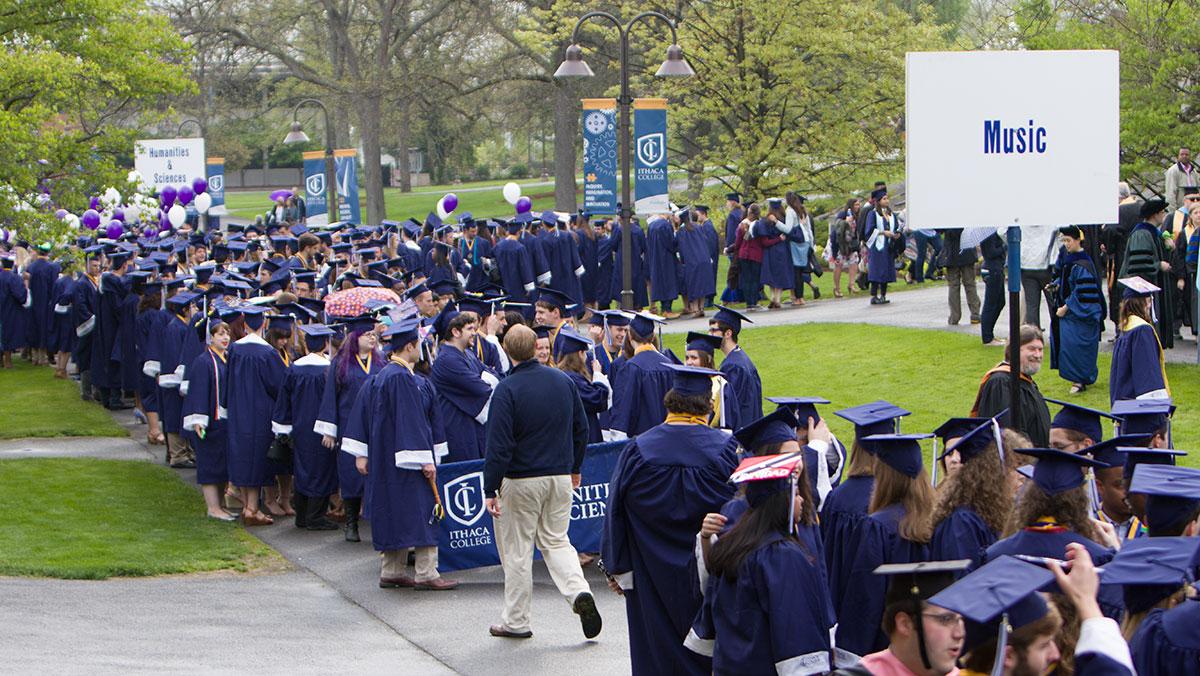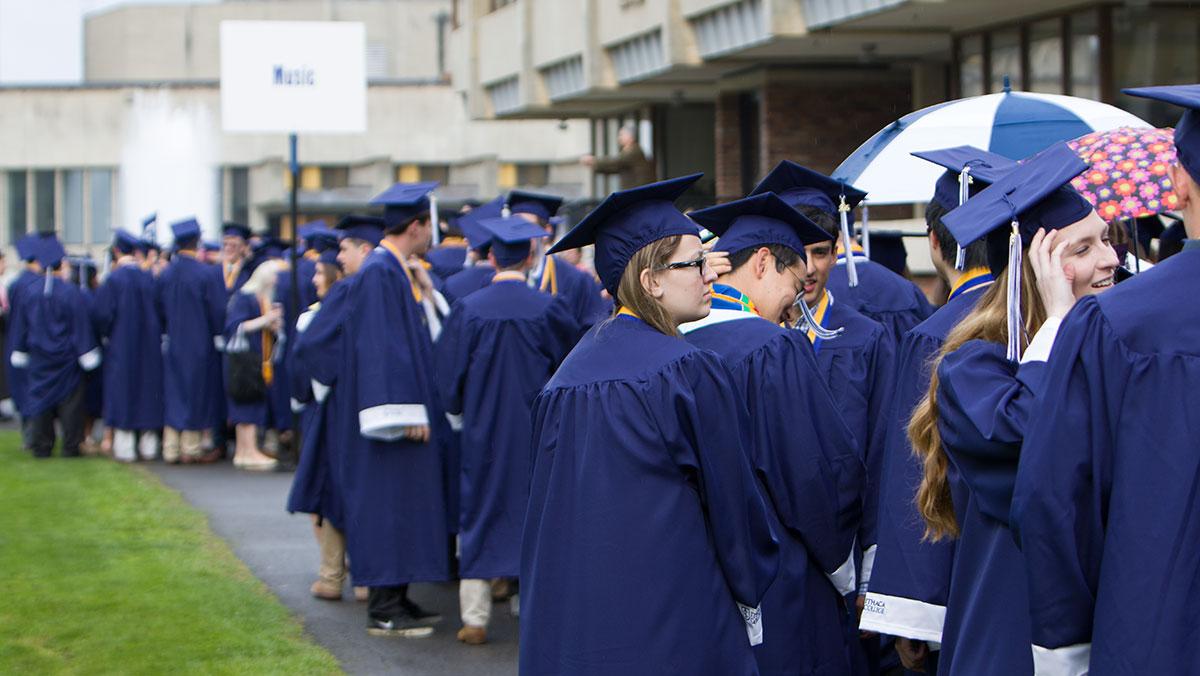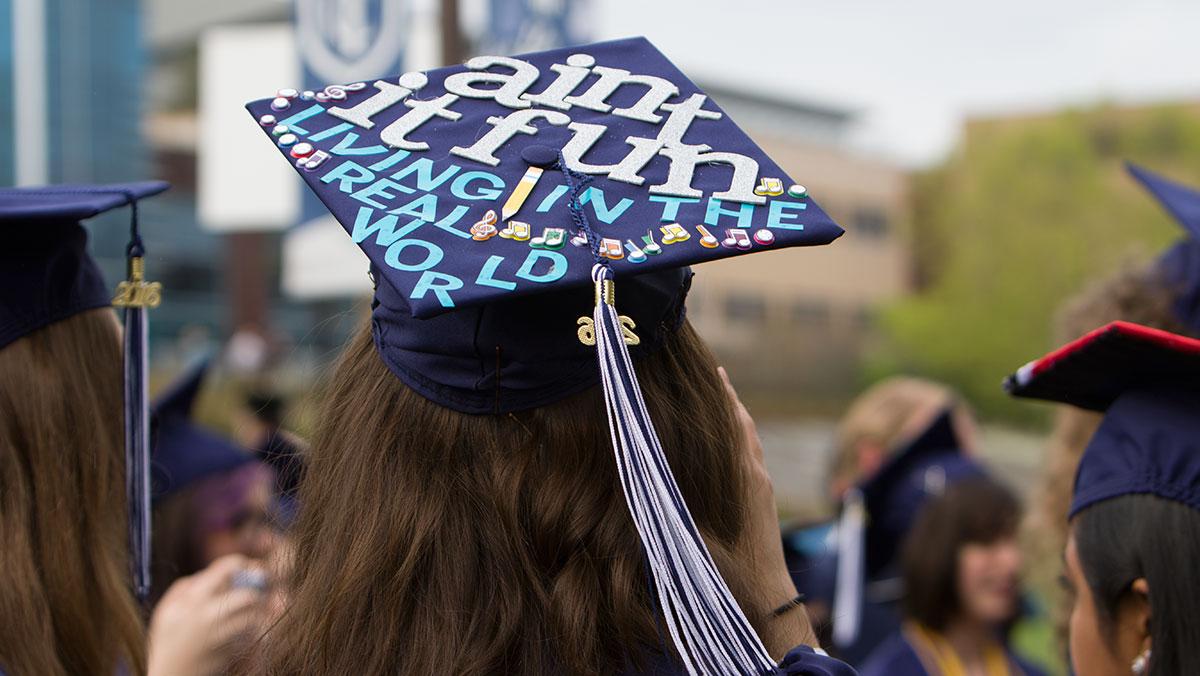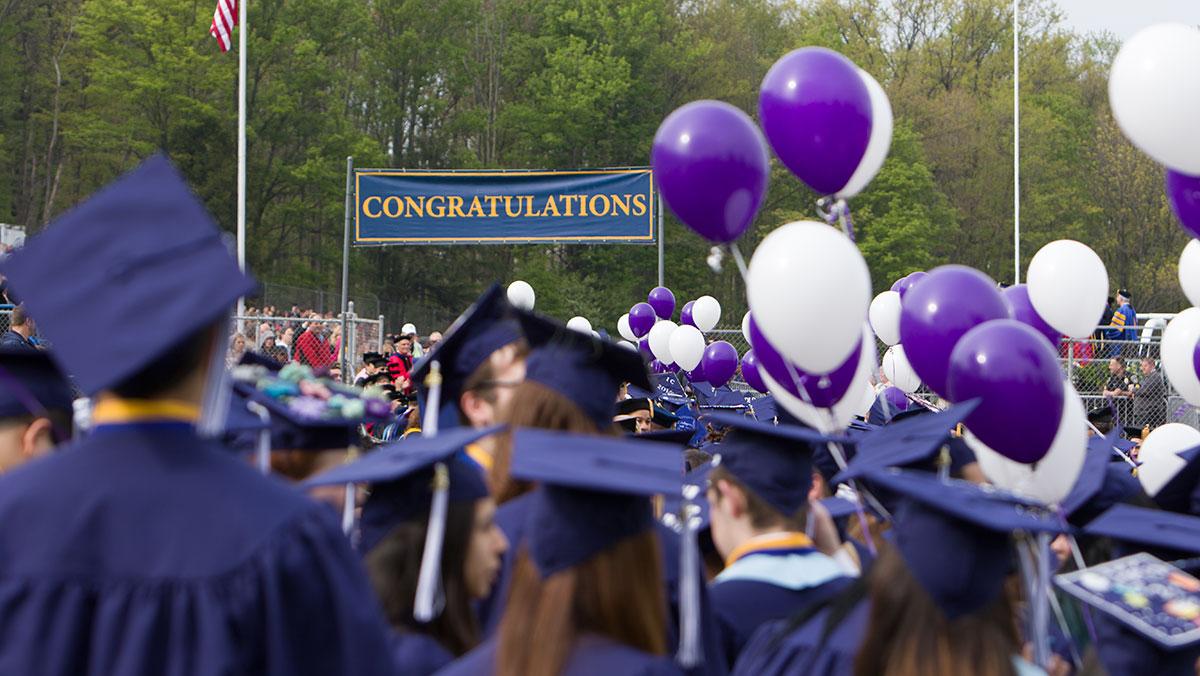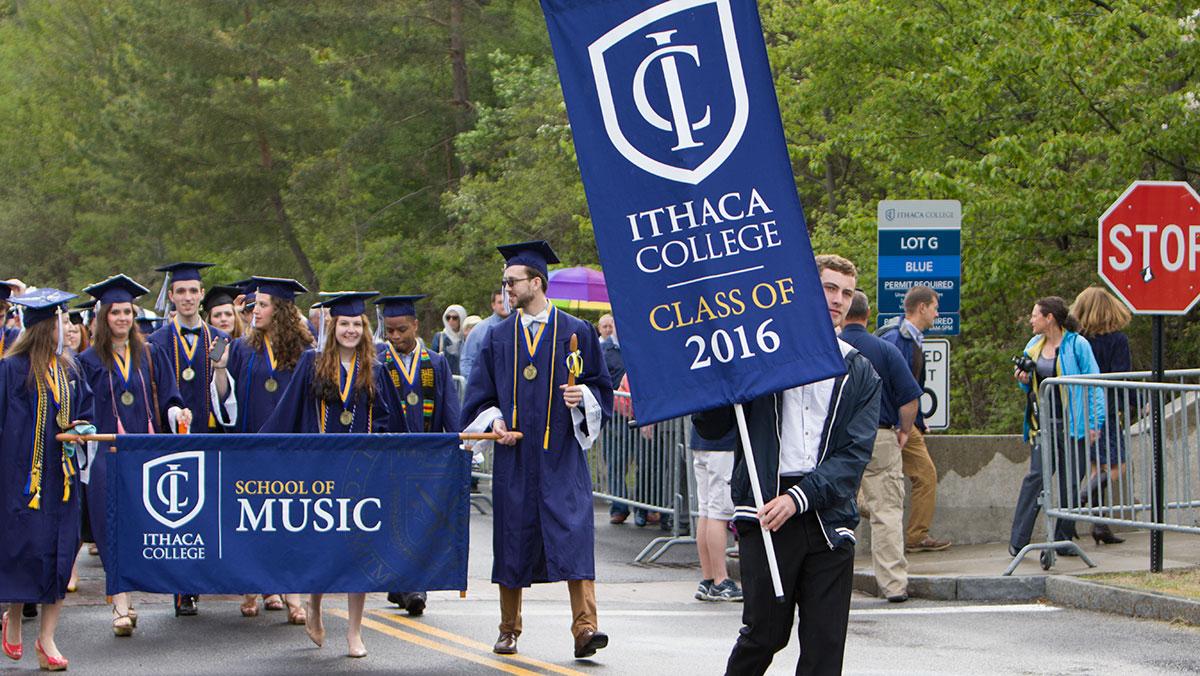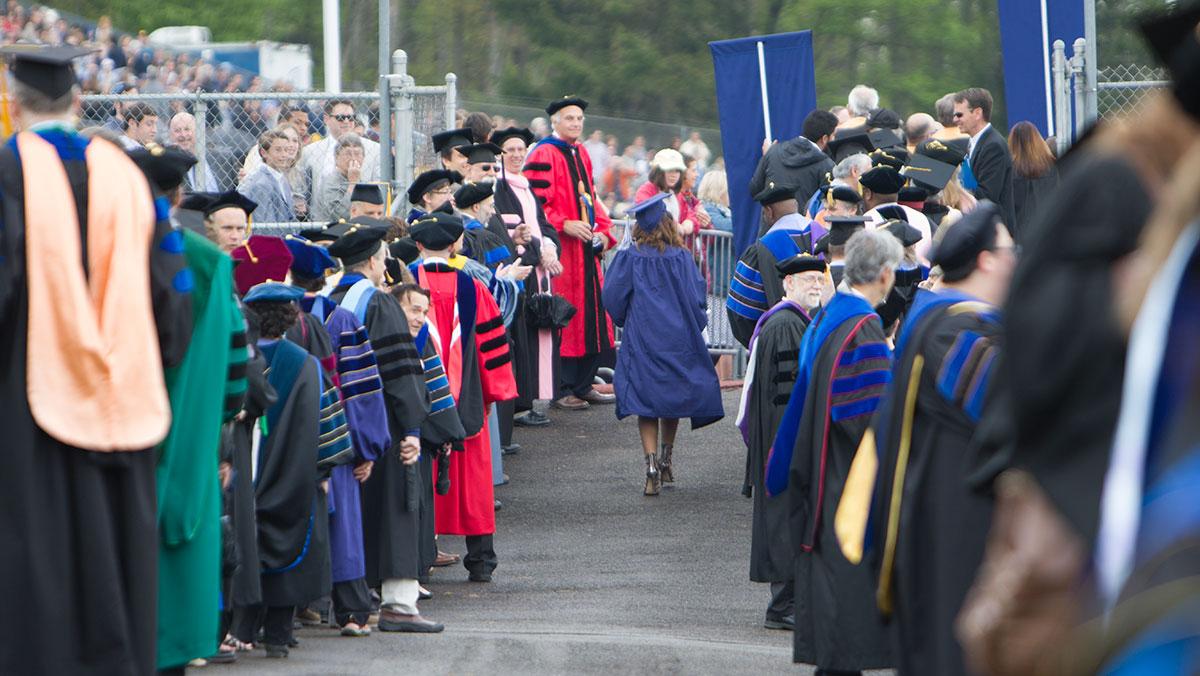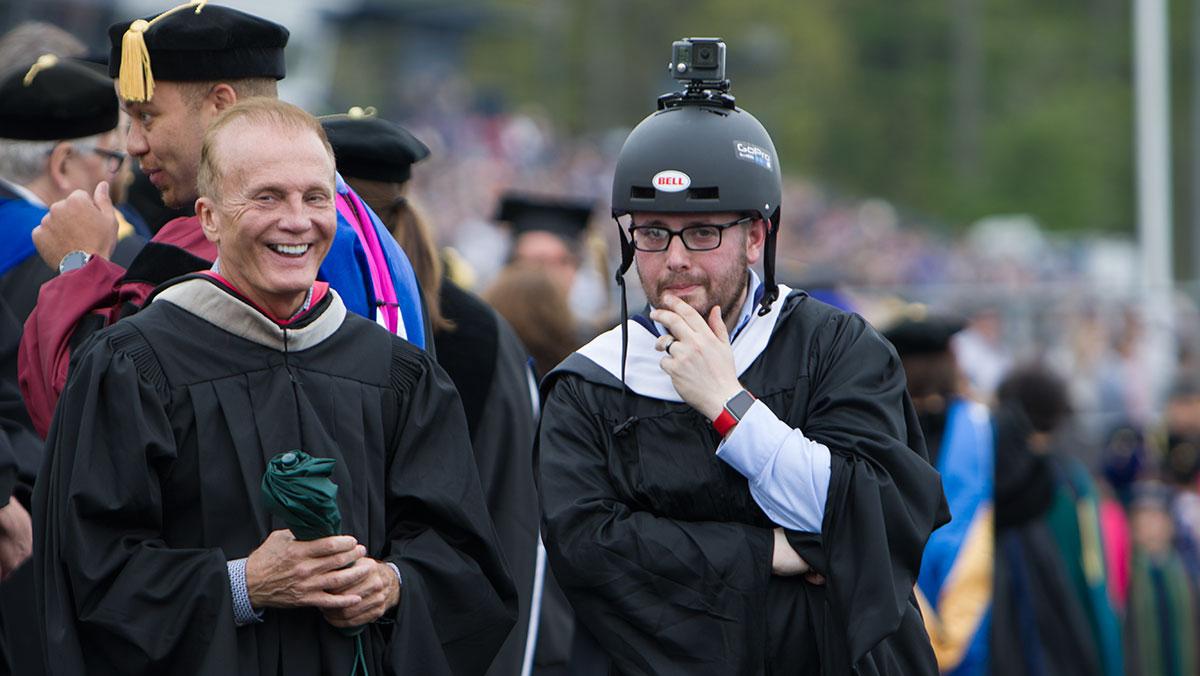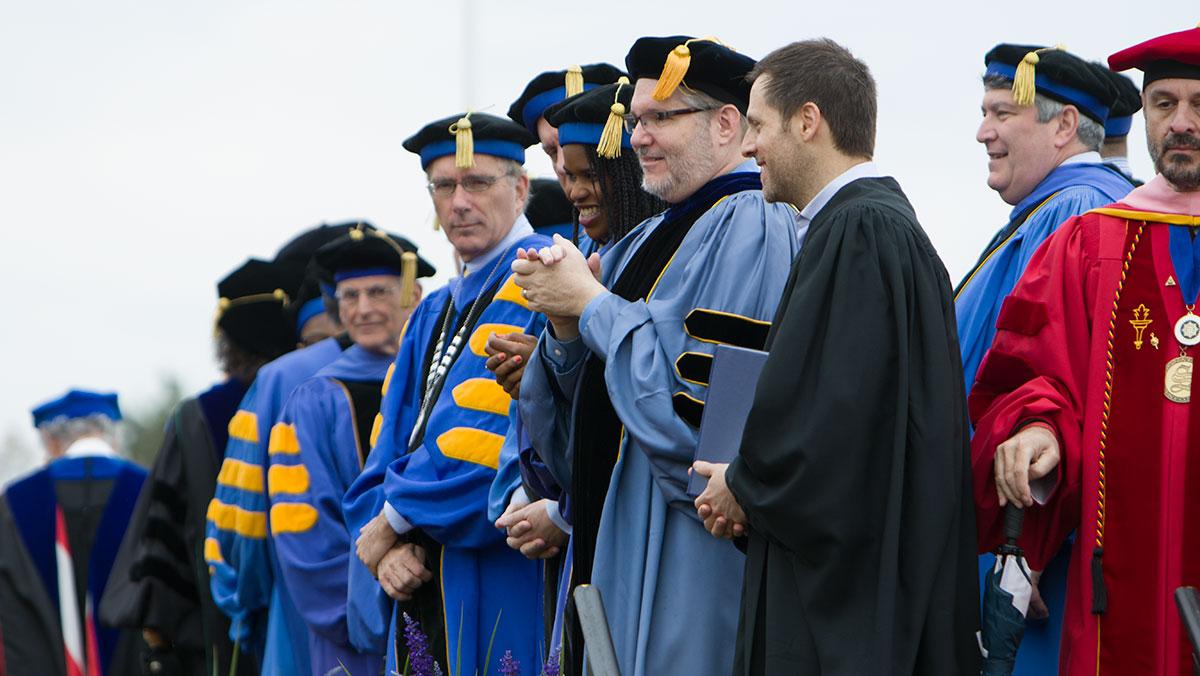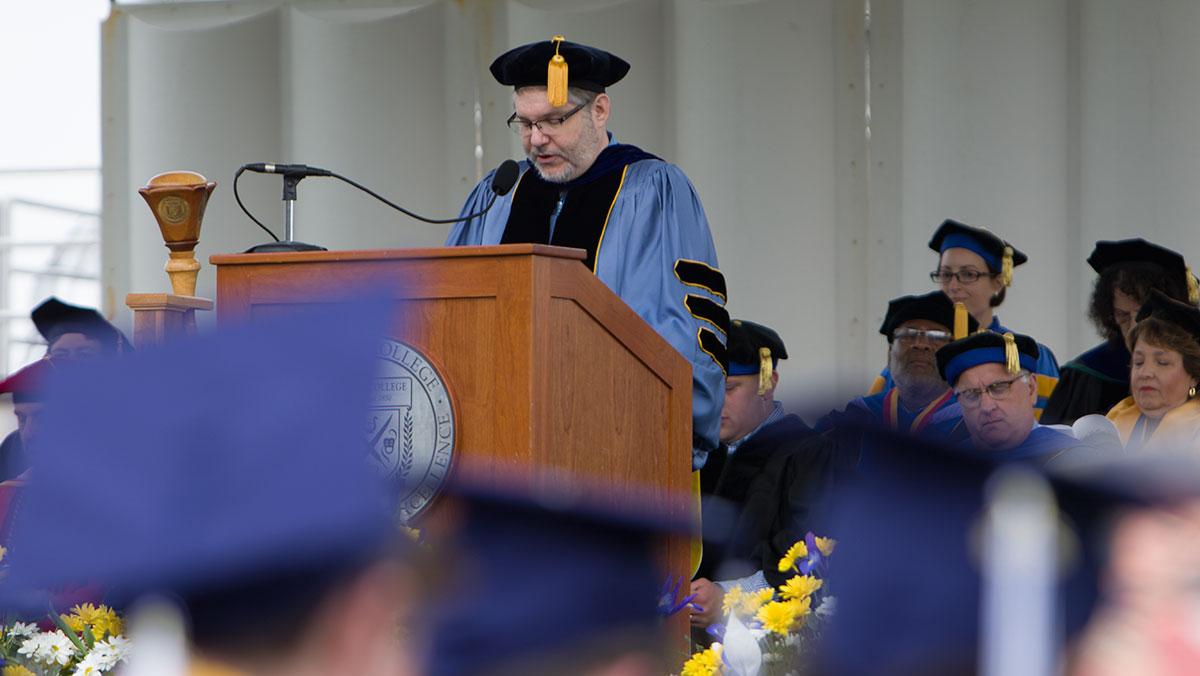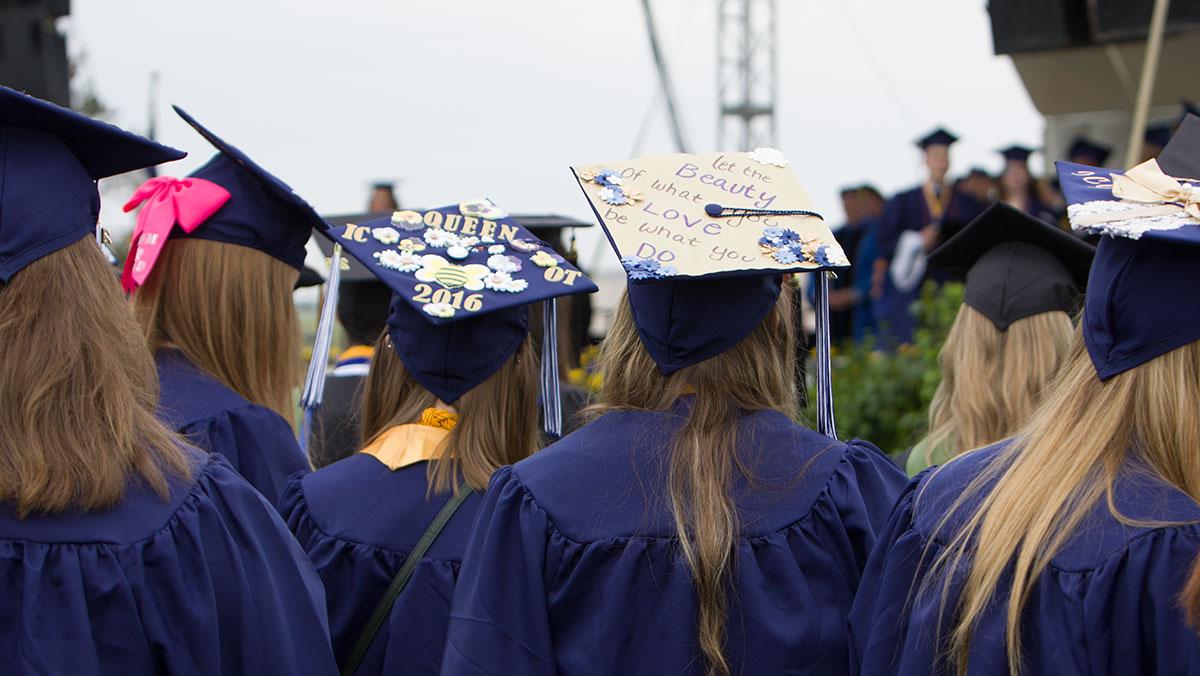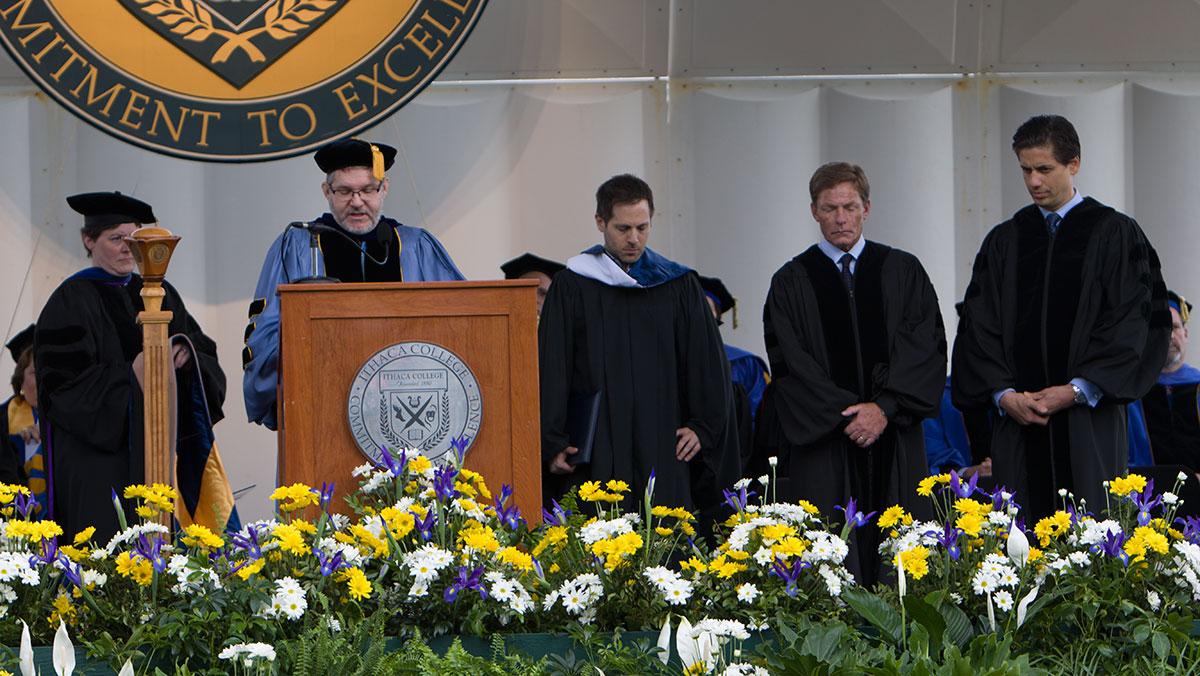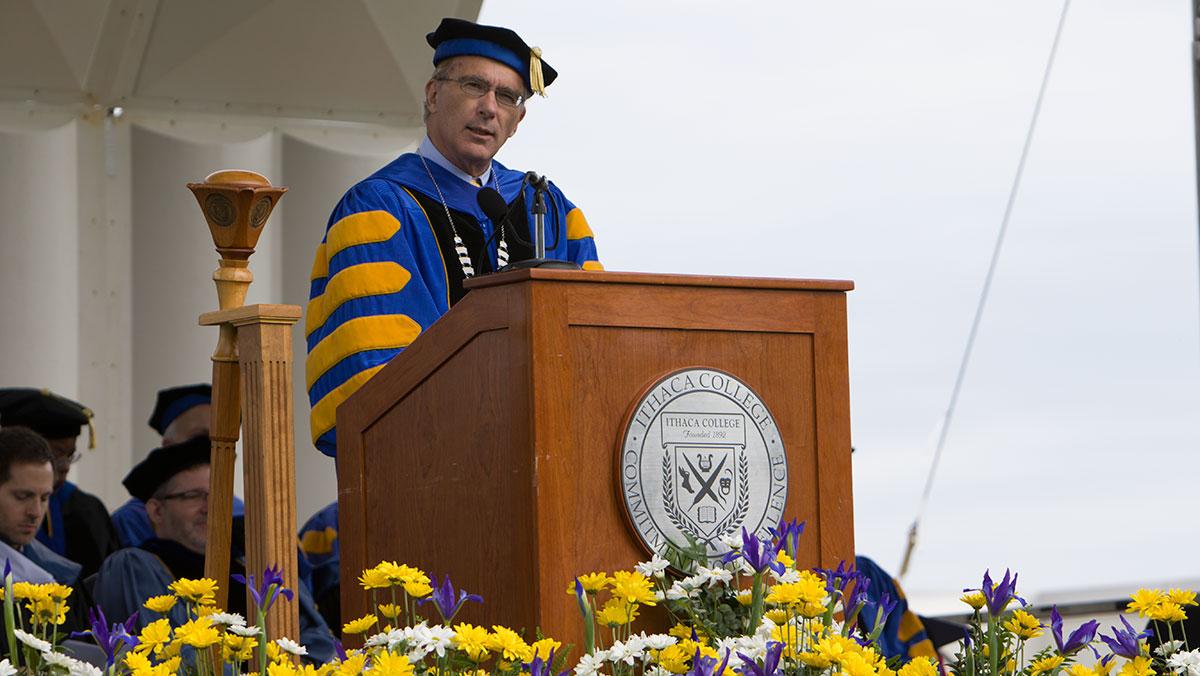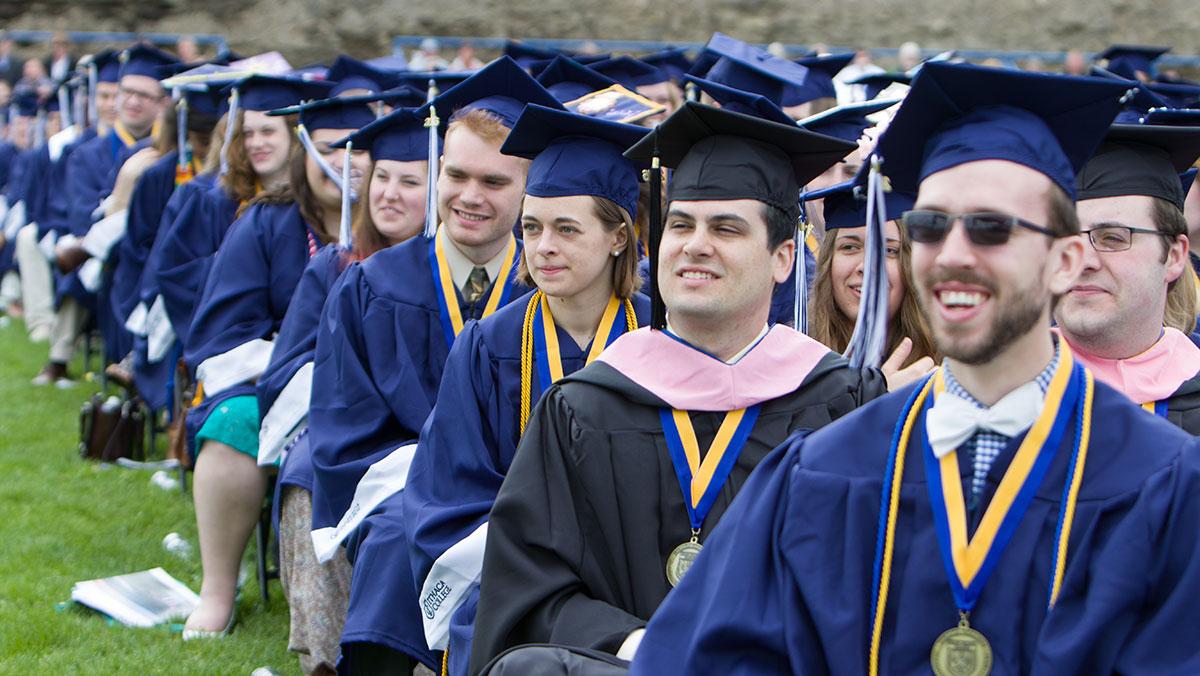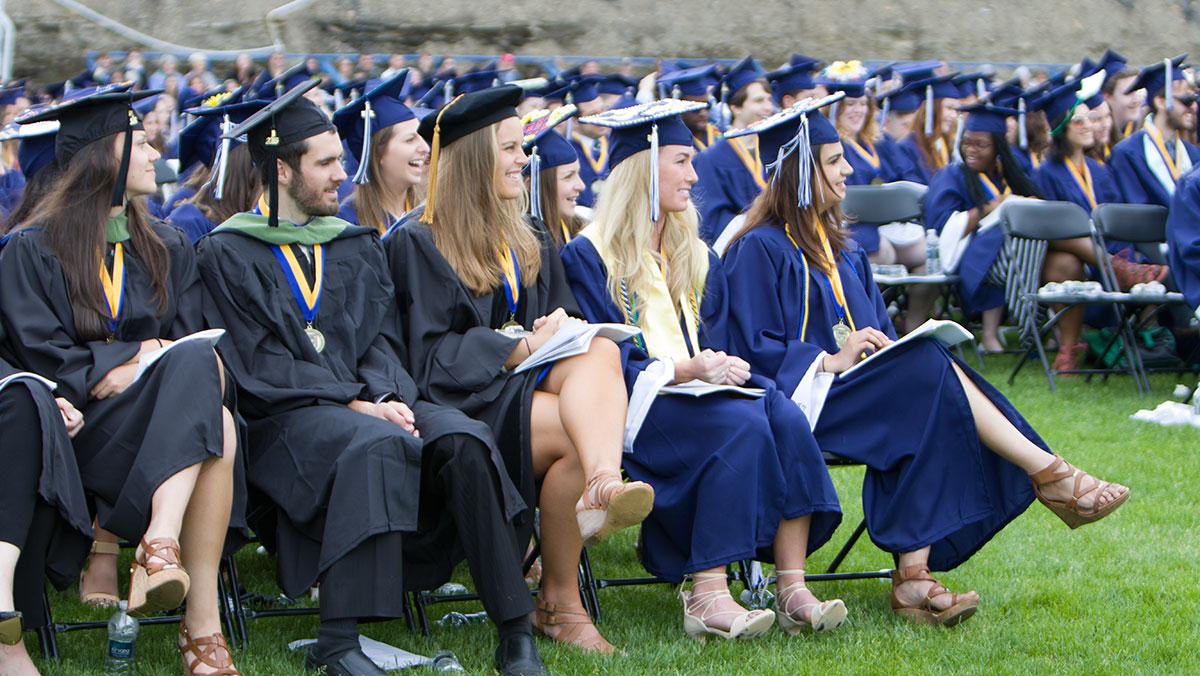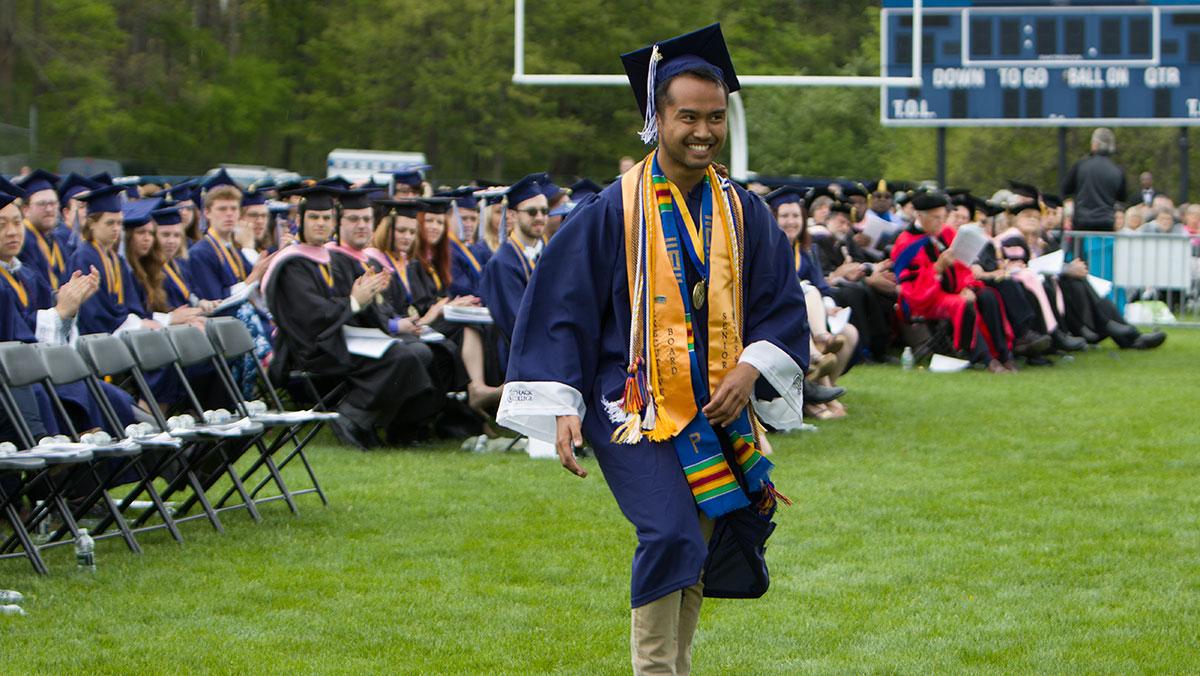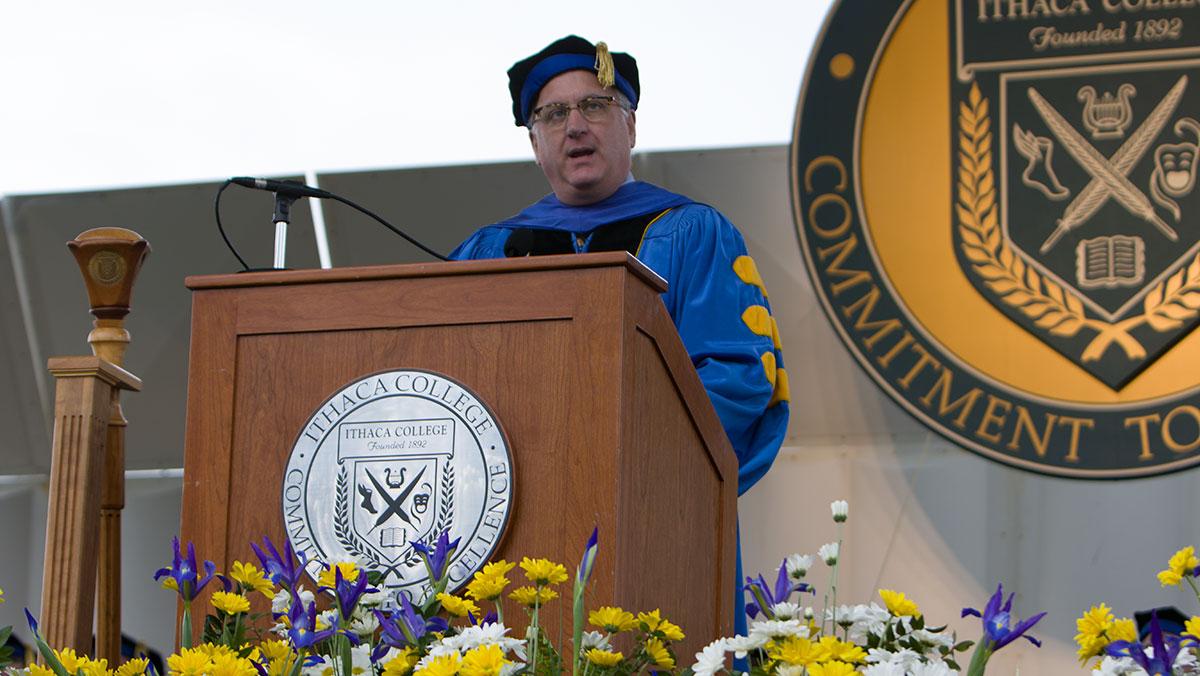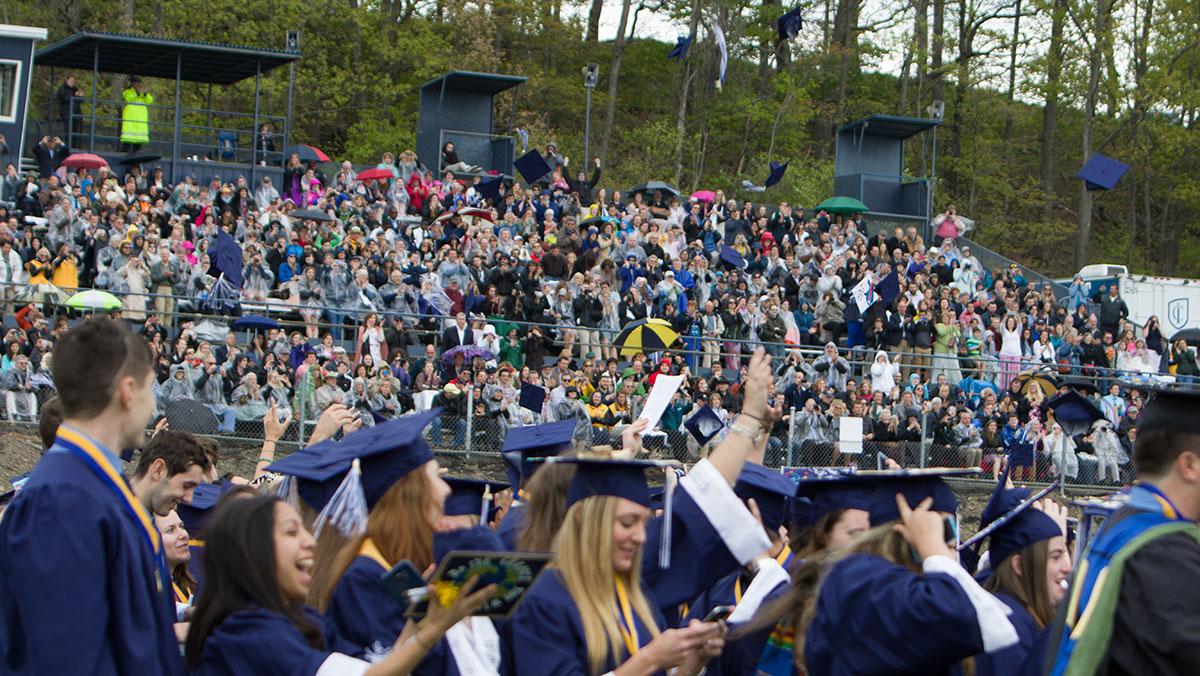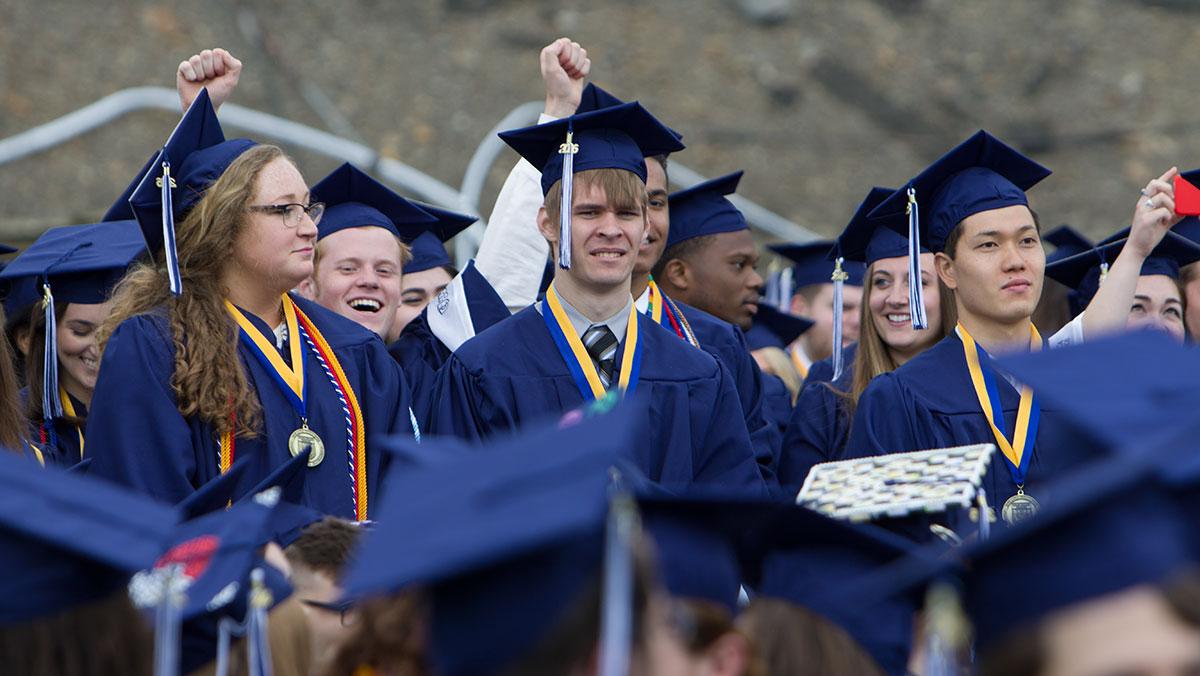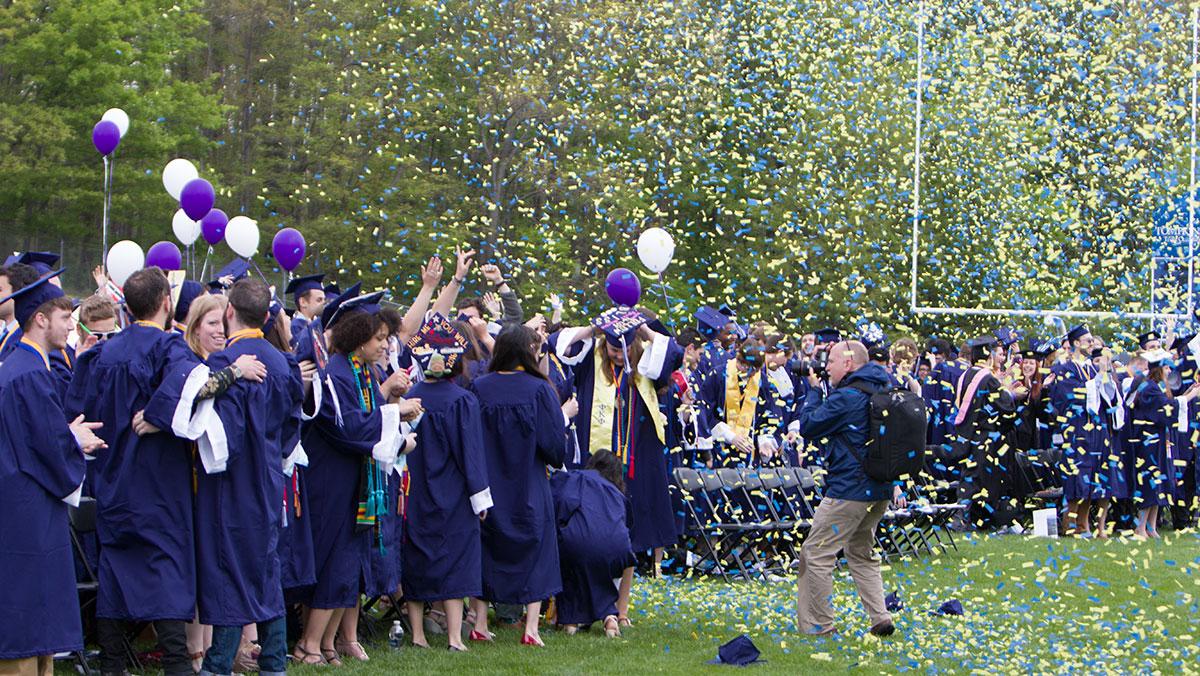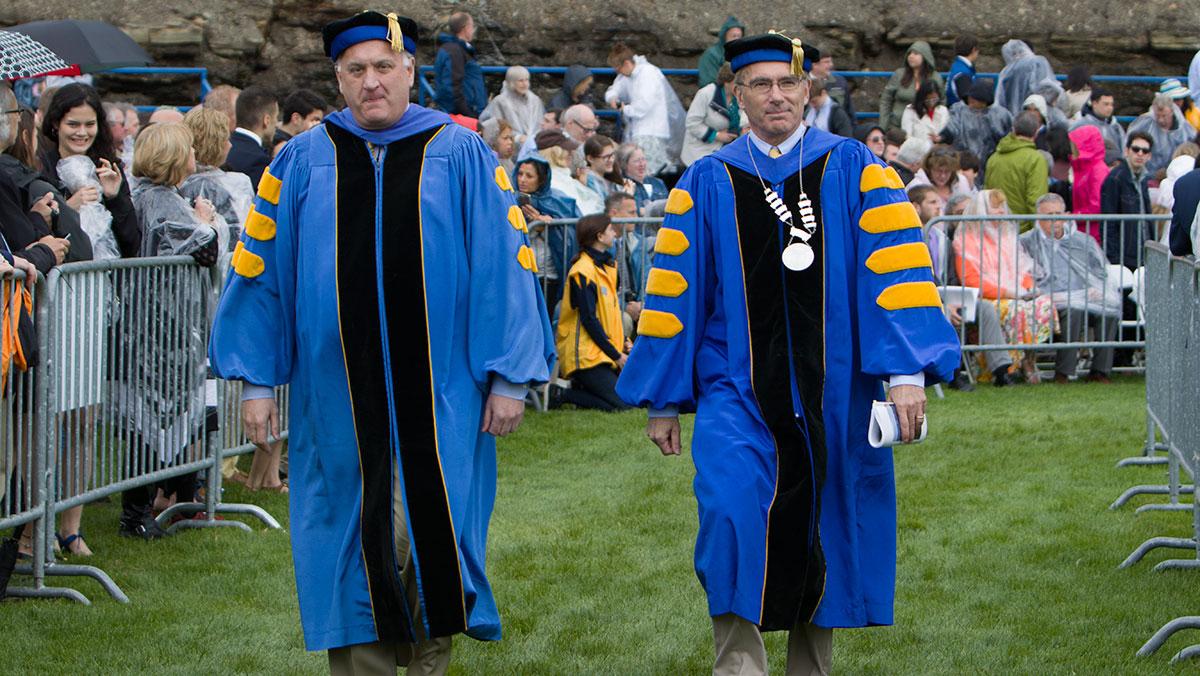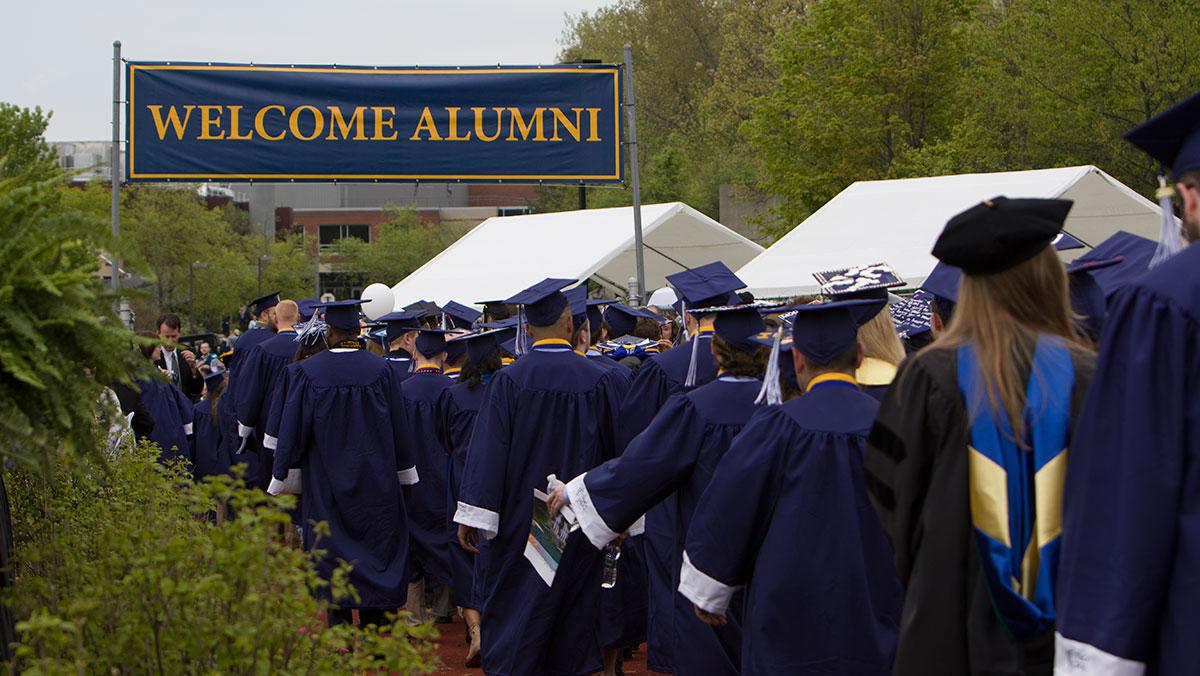 From left: Provost Benjamin Rifkin confers honorary degrees to Adam Ellick '99, Kenneth Fisher '80 and Francisco J. Núñez. Kayla Dwyer/The Ithacan
Ellick commented on the racial tensions that rose to the surface this academic year, recalling his senior year, when, he said, the same issues were prevalent. Though there were large protests this year, he said the issues have not changed because there was not much listening.
"Compassion means that you can't win by huddling among your own," he said. "People don't learn by staring into a mirror — people learn by encountering difference."
Tom Grape, chairman of the Ithaca College Board of Trustees, also commented in his address on the racial protests that occurred in the fall, saying the actions students took brought into focus an effort to create a better campus.
"I know that the work to build a better community extends much farther and deeper than these past few months," he said. "It's a calling that does not dissipate just because an academic year or an undergraduate career comes to a close."
Senior Class President Marlowe Padilla addressed his classmates with a comparison of the college experience to a big project to share with friends, family and future co-workers.
"Be proud of your work, and thank yourself for your previous struggles," he said.
Following his address, seniors Pamela Arbelaez and Allison Zdunczyk, co-chairs of the Senior Class Gift Committee, presented the results of the eight-month Senior Class Gift campaign: Four hundred sixty-three students — 33 percent of the senior class — raised $8,023 to donate to the Ithaca College Annual Fund. Last year, 41 percent of the Class of 2015 collectively donated approximately $14,000 to the college.
Rochon told the Class of 2016 to be excited about the possibilities that come along with change and to consider their experiences here as one transformative milestone.
"Your journey while at Ithaca College, as important as it is in its own right, is just prologue to the journey ahead," he said.